A Popular Game is 'Among Us'
Upon landing in the Cafeteria, I wander around the spaceship in hopes of finding the Electrical Room. My first task: fix the wiring. I trek through dark corridors until I reach my destination, and I notice that Pink approaches me from behind. I turn to greet Pink, but instead, I am greeted with death.
With striking similarities to classic games like "Mafia" and gameplay centered around the timeless concept of getting away with murder, "Among Us" has become the number one trending quarantine gaming app on the App Store. Considering that the release date was in 2018, it is a little 'sus' how much attention it has garnered recently. Why now?
"The quick, simple answer is: Twitch streamers," technology journalist Wes Fenlon said in PC Gamer magazine. "But there's more to it than that, because people aren't just watching Among Us. They're playing it in droves thanks to a few key things: free mobile apps, extremely low PC system requirements and the Mafia." 
The Mafia concept behind "Among Us" has always been a fan-favorite. The only difference between the two games is that players, or crewmates, are given certain tasks to complete while the murderer, or imposter, waits for their chance to strike. The imposter's ultimate objective is to eliminate every player without getting caught and simultaneously before crewmates finish their collective tasks. 
As the imposter eliminates each player one-by-one, crewmates are able to call emergency meetings to debate who they believe is the perpetrator.   
"
It brought people together for some simple, lighthearted and intense fun."
— Isaac Yang
"It brought people together for some simple, lighthearted and intense fun," senior Isaac Yang said. "The cute, little blobs with legs and customizable hats and pets definitely helped too." 
While being selected as a crewmate poses its benefits, the thrill of the game can be heavily attributed to the role of the imposter in which the main goals are to sabotage and kill. 
"My favorite thing about playing 'Among Us' is getting the imposter right, because it's so satisfying when your guess turns out to be correct," freshman Tara Vatandoust said. "I also love being the imposter and managing to trick everyone into believing you're innocent until the last round."
While "Among Us" may pose as an imposter in a wide array of social deception games, it has evidently united people during quarantine through a renewed, shared love of catching the murderer. This game is available for free download on PC, iOS, and Android. 
View Comments (1)
Your donation will support the student journalists of Portola High School. Your contribution will allow us to purchase equipment and cover our annual website hosting costs.
About the Contributors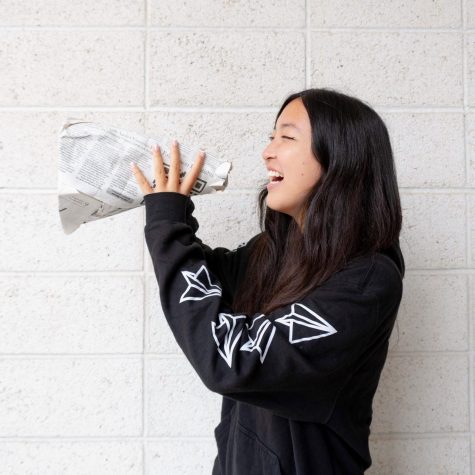 Claudia Lin, Co Editor-in-Chief
Claudia Lin is your co-editor-in-chief for her third year on the Pilot. She is looking forward to making as many memories as possible for her last year...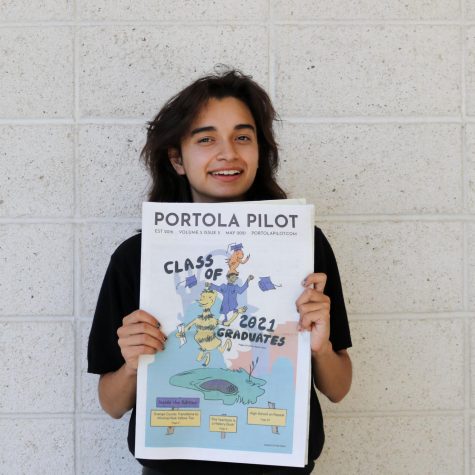 Nate Taylor, Front Page and Photo Editor
 Nate Taylor is the 2021-22 front page editor and photo editor. He is ready to improve his design skills and create memorable Portola Pilot front covers....