AirPods Pro Set the Tempo with New Wireless Earbuds
Apple announced the new AirPods Pro via a press release Oct. 28. The main changes from the second-generation AirPods are the upgraded audio quality and the introduction of noise-cancellation.
AirPods Pro costs $249, so it competes with other high-end earbuds such as the Beats Powerbeats Pro. Audio quality is significantly improved due to new low-distortion speaker drivers, which preserve frequencies at high volumes. There is also Adaptive EQ, which "automatically tunes the low- and mid-frequencies of the music to the shape of an individual's ear — resulting in a rich, immersive listening experience," according to Apple.
AirPods Pro do this with inward facing microphones that adjust the mid and low frequencies while music is being played to fit the user's ear.
Noise-cancelling is another new feature; the external microphones are able to pick up ambient noise and block out with destructive interference. The three sizes of silicon tips also help block out any sound for any ears.
"[The noise-cancelling is] honestly better than I expected from any sort of earbuds," Technology-based YouTuber Marques Brownlee said in his review of AirPods Pro.
This technology also makes 'transparency mode' possible, which can be thought of as the opposite of noise-cancellation. Transparency mode allows users to hear their surroundings, similar to Samsung Galaxy Bud's 'Ambient Noise' feature.
"I'm not the person to buy it because it's expensive," senior Kayden Lea said. "But it looks pretty good. I like the new features."
Other competitors such as the new $130 Amazon Echo Buds and the $230 Sony WF-1000XM3 offer similar features at a lower price point. The regular $159 AirPods have longer battery life and also have Apple's H1 chip, which allows for easy pairing and seamless switching between Apple devices. However, if sound quality and noise-cancellation are important, the hefty $249 price tag may be justified.

Loading ...
About the Contributor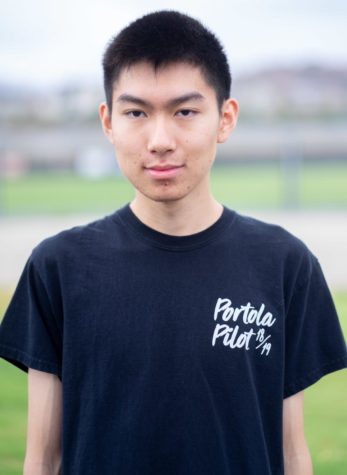 William Hsieh, Front Page Editor
William Hsieh is your 2019-2020 Front Page Editor. He has previously served as the Director of Photography last year. He likes photography and graphic...