Alexandra Beltran and Dylan Gates Win Character Award
The Orange County Athletic Directors Association (OCADA) recognized seniors Alexandra Beltran and Dylan Gates with the Athletes with Character award on Feb. 3 at the Anaheim Convention Center. 
Portola High selected its representatives by having every coach nominate an athlete whom he or she believed deserved the Athlete with Character honor. The Athletic Advisory Committee, which consists of athletics director Katie Levensailor, football coach Peter Abe, swim coach Kellie Lawicki and assistant principal Jeff Hernandez, selected the two athletes to represent the school. The committee looked at the students holistically, taking into consideration their academic records and character outside of practice on top of their performance and attitudes in their sports.  
Cheer coach Allison Leyva nominated Beltran, who has been on the cheer team for four years and is one of the pep squad team captains. 
"I think that Alex really embodies everything that our pep squad stands for," Leyva said. She has integrity, a high moral standard. She's just a really great leader, and she's really just stepped it up this year." 
Beltran made a mark this year when Leyva switched her position from base to flier, which required more flexibility than Beltran was capable of at the time, and Beltran put in the work to match the skill level required of her. Aside from her constant positive attitude and resolve to improve, Beltran stood out for her friendliness to everyone on the team, regardless of age or level. 
"I feel like I always try to help [my coach] out, and I always try to bond with my teammates in more than just a sports kind of way," Beltran said. "Especially with cheer, which is such a teamwork sport, it's very important."
Boys' water polo coach Kate Avery nominated Gates, who has been on the water polo team for three years and is currently one of the team captains.
"In the very rare occasion when Dylan wasn't in the water, it was very clear that we just had a different vibe going," Avery said. "He was always pushing everyone to be the best player that they could be in that practice, in the game, at any point. He leaves behind a legacy of excellence and determination for our program."
Gates joined water polo in his sophomore year, starting at the junior varsity level. He immediately demonstrated his natural strength in the water and ability to understand the mechanics of the game, despite lacking prior experience in the sport, and worked his way to varsity for his junior year. 
"I think it's really nice to be distinguished like this," Gates said. "One of the things about Portola is that everyone here really has high character, and I'm sure it was difficult for them to choose me, and I'm just really happy to represent Portola with an award like this."
About the Writer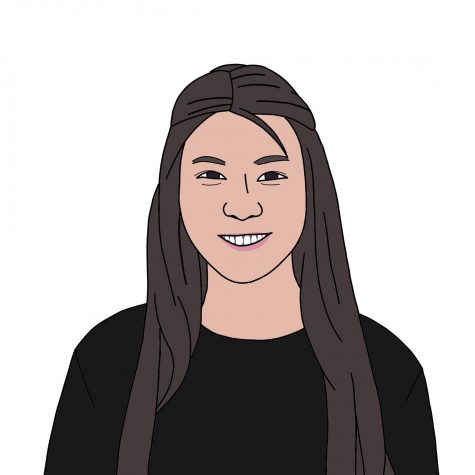 Kate Hayashi, Editor-in-Chief
Kate Hayashi is the co-editor-in-chief of the Portola Pilot. She draws all her writing inspiration from Michael Barbaro's "hmms" in "The Daily." Outside...