ASB Introduces New Voting System for Elections
The former popular vote ASB elections will be replaced by the two-part Election Convention in March to fill ASB positions for the 2018-19 school year.  
In the primary election, all members of the student body will vote for one candidate for each position after watching videotaped 30-second speeches in advisement. The top two candidates for each position will advance to part two, which is the half-day Election Convention.
Each advisement elects two delegates who will attend the Convention and watch candidates debate about topics and answer questions regarding the position they are seeking. These delegates will represent their respective advisements and vote for the candidate that a majority of their advisement supports or who they believe is best fit for the position. The candidate with 60 percent or more of votes will earn the position.
"We are going to end up with ASB members that represent the students, and everyone gets to vote in the primary election," ASB co-director Emily Sheridan said. "We also have this other part that will really allow candidates to go through this rigorous process to prove that they are qualified for their positions."
The previous two elections involved candidates giving live speeches in front of the student body. Students then voted for their favorite candidate, and the candidate with the most votes won the election. The new system resembles University High's election process.
"Ms. Sheridan was really passionate about bringing something from the real world to help the high schoolers become more aware what the world is actually like…and it's just something that the staff thought would be a good thing to try at this school," ASB vice president and sophomore Jason Chen said.
The decision to switch to the Election Convention resulted in mixed reactions from students. A primary concern for some students was the lesser emphasis on popular vote.
"Starting off, I think we need to ask why we have this process of having an ASB; the reason for that is the ASB is supposed to represent the student body," sophomore Ankith Desai said. "I think that ASB thought of [the Election Convention] as a more fair way to play this game of elections, but it doesn't represent the students at all. Let's say one advisement is split by one vote. Then that candidate automatically gets all of those students' votes."
Some students prefer the Election Convention because it requires more preparation, since candidates will now need to prepare both a pre-written speech for the primary election and develop a solid understanding of their position in order to answer questions at the Convention itself.
"Because the Election Convention needs more preparation than just a short speech, candidates will likely be more responsible and determined to get the position. Although prepared speeches can be entertaining, they seem superficial and not genuine since all the speeches are written ahead of time and memorized," sophomore Tianxin Guo said. "The Election Convention also increases student involvement as there is one representative from each advisement. But it could also be disappointing if most students don't get to watch the Election Convention."
Students and staff will ultimately be able to determine the overall effectiveness and efficiency of the Election Convention after this March election.
"This [year's Election Convention] is a little bit like our test run, but the expectation is that we will most likely continue with this," Sheridan said. "I think this is going to become a really fun and memorable tradition for our school."
About the Contributors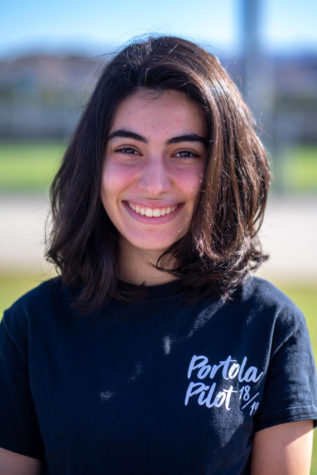 Maya Sabbaghian, Managing Editor
Maya Sabbaghian is one of two 2019-2020 Managing Editors. A staff member since 2016, Maya has previously served as a 2017-2018 Editor-in-Chief, and as...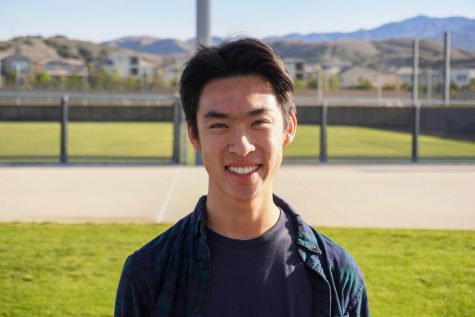 Jordan Lee, Visuals Director
Jordan Lee, commonly referred to as "The Flash," is your Visual Director. He has held the positions of front page and photo editors in previous years...