Best of Both Ramens: Ram-Don Makes Appearance in Oscar-Winning Film 'Parasite'
The matriarch of the Park family phones home, requesting a bowl of "ram-don" for her son. A manic frenzy of cooking ensues; the confused housekeeper, not entirely sure of what "ram-don" is, throws together a conglomerate dish of Neoguri, Chapagetti and sirloin steak. 
Jjapaguri, dubbed "ram-don" when it appeared in Best Picture Oscar winner "Parasite," is a familiar Korean comfort food commonly enjoyed by children. Although the dish was novel to non-Korean movie-viewers, native speakers and foreign viewers alike noticed the subtle indication of class divide with the addition of steak.
"This is something kids like, regardless of the rich or the poor," Director of Parasite Bong Joon Ho explained. "But the rich wife couldn't stand her kid to eat this cheap noodle so she adds sirloin topping."
A surge in sales of Neoguri and Chapagetti ramens followed ram-don's appearance as audiences recreated the dish. The step-by-step hybrid ramen recipe above produces the famed black-bean sauce noodles with an underlying layer of heat and a topping of sirloin steak. 
About the Contributor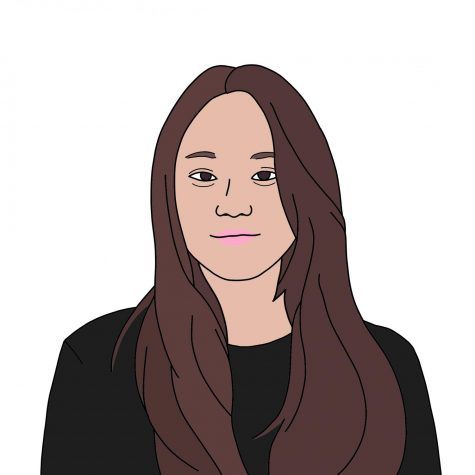 Erin Choi, Managing Editor
Erin Choi is your co-Managing editor for this year. She's happy to return for her second year on the Pilot. Erin likes books and movies that question...