Blaze vs Pieology: Portola's Perfect Pizza Pick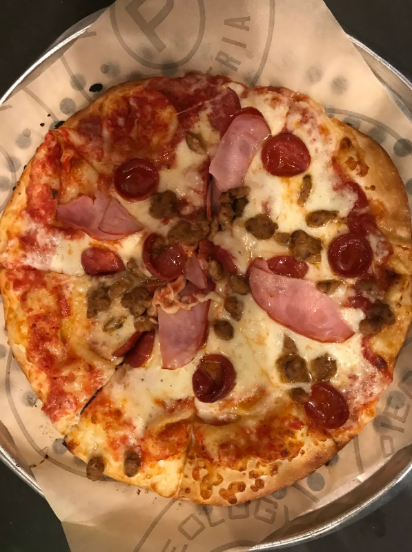 With winter in full effect, many students may be ready to eat some warm, fast-fired pizzas to keep them feeling cozy. Blaze and Pieology holding the top spots for make-your-own pizza restaurants, it is time to have a flavor showdown between these two customizable pizza chains.
Let's talk numbers: Blaze has a staggering 237 locations across the nation, whereas Pieology falls short with a little over 100 locations in the United States. Both chains offer customizable pizzas with an array of toppings for the consumer to choose. According to Blaze and Pieology, it would cost $319,800 to $858,000 to open a Blaze pizza location and $458,500 to $874,500 to open a Pieology pizza location.
In terms of location, Pieology is the closest to campus and therefore is easier for students to access and enjoy their pizzas without having to drive all the way to UCI. There are also two Pieology locations in Irvine, while there is only one Blaze location. A custom pie at Blaze will run you $8.45 whereas a Pieology pizza will come in at $7.95.
Blaze offers a wider variety of sauces with additional options such as creamy alfredo, pesto and a buffalo drizzle. Blaze pizzas can also come gluten-free or in a high rise, "thicker" version. Blaze also has the ovalini mozzarella, a topping that can not be selected at any Pieology location. Ovalini mozzarella is a popular choice of cheese to add onto a pizza and is most commonly found on a traditional margherita pie. While Pieology pizzas can also be made gluten free or with a thick crust, they do not offer the option of extra sauce drizzled on top.
Overall, Pieology would have to be the better pizza restaurant due to its accessibility and cheaper price point. Even though it can be argued that Blaze has more variety and is therefore better when it comes down to its location, prices are vital, and Pieology seems to have the upper hand.