Boys' Water Polo Makes Waves Against Cypress High at Game of the Week
Boys' water polo (9-0) won 19-5 at the non-conference Game of the Week match on Sept. 2 at the pool against Cypress High.  Eight of the 11 players on the roster contributed to the 19 goals on the scoreboard. The next match will be at home at 4:15 p.m. on Sept. 15 against Northwood High.
Sophomore Noam Garibi helped the Bulldogs to victory with six goals, two assists and six steals. Freshman Ryder Tonkovich with four goals and junior Dylan Goldman also contributed with two goals. The team started with six points in the first quarter, five in the second, four in the third and five in the fourth. 
"We were just frustrated with each other because during the first quarter, we were playing really bad, and we just knew that we were better than what we were showing," Garibi said. "We didn't think they were the best team, but they caught us by surprise. They were better than what we thought, so that's probably why we started off pretty slow."
As a whole, the Bulldogs had ten assists and a total of 22 steals while maintaining a 72% shooting accuracy, according to MaxPreps. 
At first, the team did not see eye-to-eye with the officials and their calls during the first quarter but then had to adapt its game plan throughout the remainder of the game.
"All in all, I think that, as a team, we can start off the game stronger with better defense so we leave more space for the other quarters," varsity captain and junior Liam McGuane said. "We upped our intensity and our energy through every quarter, and I think we are overall a much much stronger and well-rounded team than last year."
The Bulldogs are determined this year to be a "500 team," meaning they would have to win more than half of all their games, according to head water polo coach Kate Avery.
"We want to win our first league game," Avery said. "We've never won a league game before, and we want to make that happen multiple times this year if we can. We want to go to CIF. We want to go to CIF for Division four, and I think that we've got a really good shot with the chemistry, with the talent that we have this year."
About the Contributors
Celine Lee, Staff Writer
Celine Lee is a new staff member who is more than excited to report and write for the Portola Pilot this 2020-2021 year. She is looking forward to improving...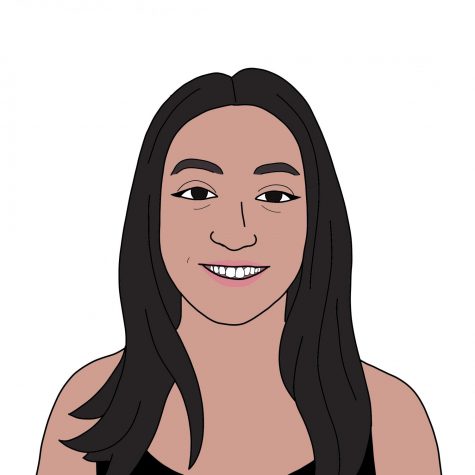 Kayla Moshayedi, Staff Writer
Kayla Moshayedi is a new addition to our Portola Pilot Staff and is beyond excited to share her new ideas and thoughts. She is thankful to be apart of...