Bridge Over Troubled Water: Remembering Aretha Franklin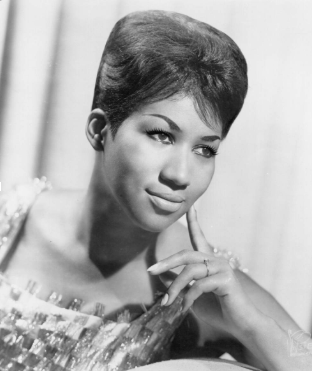 Nicknamed the Queen of Soul, Aretha Franklin passed away at 76-years-old on Aug. 16. She has left a mark on many people's lives due to some historic moments in her career.
From signing to Atlantic Records in 1967 and releasing top chart songs such as "Respect" and "Natural Woman" to being the first woman to be inducted into the Rock and Roll Hall of Fame, Franklin acquired a total of 26 Grammy nominations and 18 Grammy awards. When segregation was a firing problem, Franklin's music gave hope to those who needed it.
She had been cast in the musical film "The Blue Brothers" in 1980, making  her career undoubtedly one for the books.
Though her career was successful, she grew up in a very troubled home and suffered from alcoholism. Breaking stereotypes, she managed to teach herself piano despite not knowing how to read music, evidently changing her life. She made it a purpose to show that no matter the circumstance, there is always a brighter day.
After the announcement of Franklin's passing, the world went silent in mourning.
"When Aretha sang gospel, something happened, something would shake the room. I thank God for allowing us to be on this Earth at the same time as Aretha Franklin," actor Tyler Perry said in an interview with USA Today. Her life was seen to have greatly impacted many artists we value in the industry today. The message she put out to the world continues to stay influential to remind people what music was for.
"We need to make love great again; that is what Aretha said throughout her life," singer Stevie Wonder said in his speech at her viewing as he recalls the woman he knew.
Millions of people adored Aretha and her strong aura, as her life changed music forever and will continue to pave the way for future artists.