Comparing Book to Movie: 'To All the Boys I've Loved Before'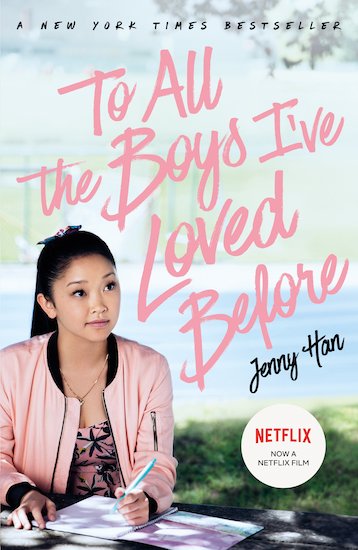 Boasting a 96% on Rotten Tomatoes, the Netflix movie "To All the Boys I've Loved Before" has caused the internet to fall in love with rom-coms all over again. Based on the contemporary novel of the same name by author Jenny Han, the movie traces Lara Jean's life after her collection of love letters is sent out to her past infatuations leading to confusion, embarrassment and a film that might "be the best teen romance of the decade," according to Constance Grady from "Vox."
"'To All the Boys' is a joy to watch and rises to the top of a cliché genre on the strength of its whip-smart writing and cast," Frida Garza of "The Muse" said. "In To the Boys, the payoff is sweet, as Lara bumbles her way through social artifice and real feelings. It's deeply rewarding to watch these teens figure out how much letting go of a secret is easier than living a lie."
While the movie closely mirrors the details of the book, there are certain scenes that readers may notice in the book that are not represented in the film. Perhaps the most notable is the lack in presence of a significant figure: Josh Sanderson. With Sanderson's specific presence, the book reveals a clear love triangle between Josh, Peter Kavinsky and Lara Jean; unfortunately, the movie does not screen Josh as often and also is unable to clearly explain the tensions between Josh and Peter as well as Josh's family background.
In addition to the lack of Sanderson, the movie eliminates an amusing episode from the book as well as changing the ending. In the novel, Covey dresses up as Cho Chang from Harry Potter and Kavinsky as Spider-Man for Halloween, with the book unraveling their chemistry as they playfully fight with each other in the hallway.  As 'To All the Boys I've Loved Before' ends, the movie includes the beginning of Han's sequel, 'P.S. I Still Love You', offering a happy ending.
Unique to the film, the visually aesthetic graphics and atmosphere stay true to modern-day high school culture. Text bubbles and emojis introduce Peter and Lara Jean's interactions in an accessible and playful manner. The bright colors of the high school hallways as well as the Covey home nail the bold and fun mood of the original book while the background music meets the crucial notes that combine old school romance with electronic synthesizers. All in all, the movie is an accurate adaptation of the novel, delivering the emotions felt when reading the novel through the screen as well.