Digital Culture Forges Connections Among Teens
How digital platforms became central to teenage pop culture during a pandemic
Reaching new heights in popularity, "Among Us," Teleparty and Discord are all apps quenching desires for social connection even with the hindrance of social distancing. Although these peaks in platform popularity might appear temporary, their impact on teen culture may be here to stay. 
Teenagers are among those who are not only the most heavily influenced by pop culture, but also  the ones who set its trends. In contrast to traditional hangout sessions where students meet with friends in person, the "normal" for friends has shifted instead to digital platforms.
With the limitations of social distancing, new developments in pop culture have emerged as activities that can be done at home, especially digitally. The changes within this culture are prevalent in social media platforms, discussion subjects and trending issues. 
Among Us
A multiplayer game for 4-10 players, "Among Us" is currently at peak popularity among teenagers. The simple game uses basic rules from what students commonly know as "Mafia." While crewmates try to finish their tasks, hidden alien imposters attempt to kill off a certain number of crewmates. 
"
Pop culture is more popular or enhanced because people are spending more time on the internet rather than going out with friends."
— Senior Saoud Moon
Because the game is free for download on mobile and requires no concrete prior experience to play, it appeals to a diverse group of individuals, quickly leading it to become a top contributor to pop culture in quarantine. 
The game's influence is notable, especially on social media platforms such as Instagram, TikTok and YouTube, in which videos and memes of the game flood the feeds. For Halloween, some students and even teachers dressed up as a colored group of "Among Us" astronauts. Well-known individuals, from beauty YouTubers to congresswoman Alexandria Ocasio-Cortez, have made headlines through their gameplay. 
Gaming YouTubers and streamers Disguised Toast and Corpse Husband are rising stars in the "Among Us" boom. Using "Among Us" as a stepping stone, the YouTubers gained popularity and interest even beyond the gaming community.
Senior Saoud Moon plays the game two to three times a week. 
"Basically everyone plays 'Among Us.' I don't know anybody who doesn't play 'Among Us,'"  Moon said. "Pop culture is more popular or enhanced because people are spending more time on the internet rather than going out with friends. So stuff like 'Among Us' gets really big. I don't think it would have gotten this popular if it weren't for quarantine."
While it is uncertain if the popularity of the game will persist after quarantine, one thing is clear: the idea of hanging out digitally has become normalized. Though gaming with friends might have been more of a subculture among those in the gaming community, students with no prior interest or experience in gaming have engaged and acknowledged the act as a casual and normal experience.
Discord
Discord, an online texting, voice and video calling platform, has increased in usage by 47% from February to July, according to CNN. Originating as a communicative software for gamers, the service has evolved to connect varying communities and non-gamers of similar interests such as organizations, teachers and friend groups.
"
[Discord] has become a lot more than that. It can become a tool that can help each other out with different things, not just gaming."
— Junior David Lee
With Discord, individuals do not have to know any private information about others to chat or call with them, allowing for new connections and friendships to be made in servers ranging from just a few to hundreds of users. The versatility, rapidness and
ease of use of the platform make it worthy of its popularity compared to competitors such as Skype, FaceTime and Zoom. 
Daily user of the application and junior David Lee said although he used the platform starting a few years back for gaming purposes, quarantine allowed him to realize the utility of Discord further. He is able to not only maintain current friendships but also keep in touch with peers attending different IUSD schools and Portola High alumni in college, as well as online "mutuals." He said that he has also been utilizing Discord as a method of learning, as he enrolled in a coding education Discord server.
"The fact that you are able to create servers is like a central hub in a way," Lee said. "I see a lot of different uses for Discord lately, and in the modern world… classes now have Discord servers, and you would usually think Discord is just a place where you play games with your friends, but I think now it has become a lot more than that… it can become a tool that can help each other out with different things, not just gaming."
Teleparty
With movie theaters closed at the beginning of quarantine, watching movies with friends seemed impossible. Formerly known as Netflix Party, Teleparty, a browser extension that allows individuals to simultaneously watch the same footage on streaming services such as Netflix, Hulu, HBO and Disney+ in sync while chatting, came as a solution to help alleviate this issue.
As quarantine increased the time individuals stay home, naturally, streaming services have been a popular choice to help kill time. With services such as Teleparty, it became easier to discuss trending topics and scenes within the film while watching with friends. 
Streaming services are already at the center of shaping pop culture, as new TV shows and films are one of the most up-to-date media reflections of modern-day topics. Being able to share this interest with friends and communicate opinions synchronously attracted users to the platform. 
When movie theaters operate under normal circumstances again, the service may not be as popular as it is currently. However, it will likely remain as a frequently utilized solution for those distanced who want to watch movies or even for those who prefer watching movies at home because of the convenience in terms of time and money.
Platforms such as Teleparty have proven the plausibility of interactive online movie watching and the benefits from doing so. 
Leave a Comment
Your donation will support the student journalists of Portola High School. Your contribution will allow us to purchase equipment and cover our annual website hosting costs.
About the Contributor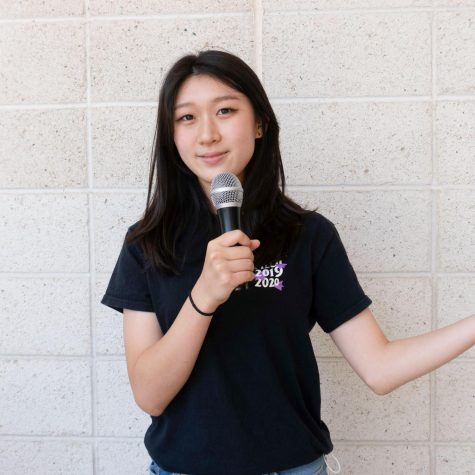 Bia Shok, Co-News Editor
Bia Shok is the co-news editor for her third and final year on the Pilot! She is super excited to expand the Pilot's influence even further this year...