Diving into TikTok Trends with Music Teacher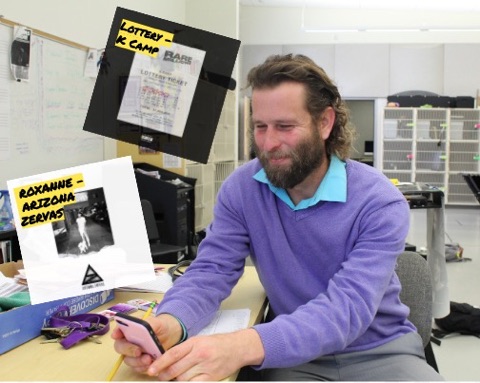 With the recent craze over TikTok, a viral streaming app for short lip-sync, comedy and talent videos, various songs have skyrocketed in popularity due to their catchy riffs and choruses. We listened to "ROXANNE" by Arizona Zervas and "Lottery" by K Camp with music teacher Desmond Stevens. 
What is your first reaction listening to these songs from a musical perspective?
"I hear a lot of repetition, and I hear a lot of synthesized sounds, so I'm hearing a lot of things that are not really actual physical instruments but things that have been created on computers and processed, which lends itself to a lot of creativity when you start thinking beyond what someone can actually play in terms of instruments."
Would you listen to these songs personally?
"I would not willingly choose to listen to this music, but that said, I do understand and appreciate its value. I think there's lots of stuff in there that is creative, unique and pushing the limits of what we consider music and performance. Because of that, I appreciate and enjoy it, but it's not something I'd put on my headphones. It's not something that personally speaks to me."
How does this type of music compare to the type of music you used to listen to in high school? 
"I see [this type of music] as a continuation of the things that I was into and things I was listening to when I was a high schooler. In every sort of generation, you have artists that are pushing the boundaries… Now what we're seeing is a lot of hip-hop and R&B artists that are pushing that limit and becoming more within that pop realm. And as a result, they're becoming sort of this genreless state of music, where it's not really identified by one particular thing, but it's just kind of an amalgam of lots of different styles and ideas being pushed to their limits."
Would you play these pieces in your band or orchestra in the future or even now? Why or why not? 
"A lot of what's happening with those synthesized sounds and really repetitive nature doesn't lend itself well to the physical instruments that we play. Either there's an issue where we can't make the same sounds that the computer and synthesizers are making, or we have an obligation as educators to bring music to our ensembles that help them grow into the next phase of their musicianship. Because it's so repetitive, the song might be three minutes long, but there might only be twenty seconds of actual musical content. So the repetition itself kind of detracts from our willingness to play that in a traditional ensemble."
About the Contributor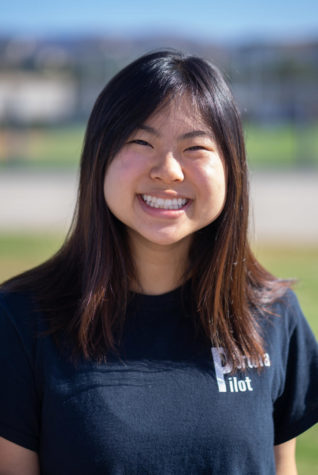 Tiffany Wu, News Editor
Tiffany Wu is your 2019-2020 Co-News Editor! She is most excited to insert ads on Print Days. In her spare time, she can be found browsing memes and eating...