How Portola High's Passion Courses Redefine Interactive Learning
Social studies "passion" elective courses. These courses have been designed to allow students to pursue their interests through unorthodox approaches and have fun learning about subjects they are genuinely interested in.
Here is a glimpse into the inner workings of a few of these semester-long electives, all of which have both an honors and a college preparatory counterpart.
Disney through the Decades
Disney, one of the quintessential hubs of popular culture for the past century, has its roots firmly planted in Orange County. At Portola High, one course delves into this local legacy. Disney Through the Decades explores the company's business tactics and creative output through an educational lens.
The class features five units, each with an accompanying enrichment project. For example, the demographics unit involves students deciding where the most logical location for a new Disney park would be and then designing possible entertainment for that park, according to Disney through the Decades teacher Heidi Martasian.
"I want to work [with the Disney company] hopefully in marketing or hotel management, so that project was my opportunity to participate in Disney," senior Brendan Wang said. "Finding out that we have a class about Disney economics and history, I had to jump at the opportunity to take the class to brighten my understanding of Disney."
Activities such as weekly trivia and the annual trip to Disneyland are two of the biggest draws of the class, which requires a fair share of student participation, according to Wang.
"I just really love seeing the students' enthusiasm for the course and the excitement in their eyes when we're talking about these things," Martasian said. "I love how seriously students take our discussions and with these topics that are often dismissed for being just for children but actually are super important, considering that children learn a lot of things subconsciously."
Philosophy
Discourse. Exploration. Bent minds.
Philosophy teacher Wind Ralston and his students agree: the Philosophy elective is a flexible class that allows students to break the boundaries of traditional learning.
It was student-created in 2019 with the cooperation of Ralston.
"I teach APUSH, the most traditional course there is, and it's the most rigid, structured course by far, so I took the opportunity to have something that was student-driven and allowed for flexibility," Ralston said.
A typical day in the course involves discussing common philosophical topics, watching instructional videos and reading primary sources from prominent philosophers, according to Ralston.
"We get into stuff like, 'What is it actually like to be a bat?' and be a bat for a second," former Philosophy student and senior Henry Liu said. "Bats can't see, so if you were to show them the color red, they wouldn't understand what that was, so you have to see, 'If I were a bat, would I be able to see the color red?'"
Religion and Society
Imagine getting to be in a classroom where you have the opportunity to teach a full lesson to the class. You are allowed to talk freely about concepts that you are interested in, and your teacher is equally as passionate about the class as you.
Religion and Society makes that fantasy a reality. It is fueled by student voices—a majority of the class' proceedings are whole-group discussions—and connects topics to the students' lives, according to Religion and Society teacher Jon Resendez.
"In my opinion, the most important purpose of education is to figure out which big questions you care about and want to answer in your life, and religious studies does that," Resendez said.
As a student teacher at Irvine High, Resendez shadowed Irvine High social studies teacher Jim Antenore's religious studies class. Once his mentor retired, Resendez took over the class full-time despite being new to the topic.
While Religion and Society was not offered at Portola High this year because of low enrollment, Resendez said he hopes that the class can come back next school year so that students can make broader connections across a variety of sectors and he can spread his passion to another generation of students.
"All I've done in teaching this class is go on that journey," Resendez said. "I've been you, and I'm going to show you a path of understanding that I've explored before."
Leave a Comment
Your donation will support the student journalists of Portola High School. Your contribution will allow us to purchase equipment and cover our annual website hosting costs.
About the Contributors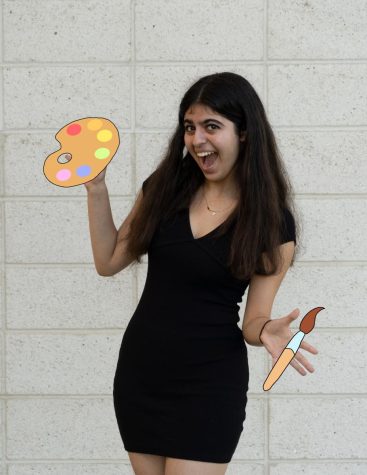 Tara Vatandoust, Arts & Entertainment Editor
Tara Vatandoust is thrilled to be the Arts & Entertainment Editor for her second year on the Pilot. She is looking forward to editing people's reviews...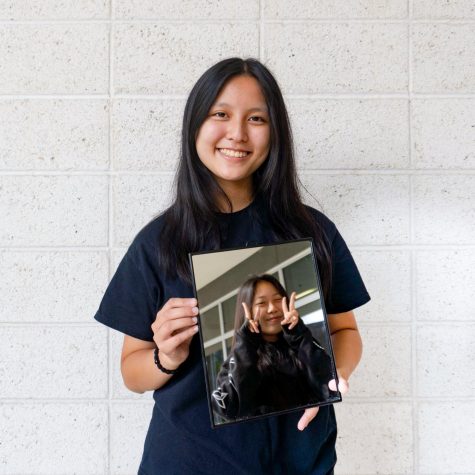 Charlotte Cao, Features Editor
Charlotte Cao is the Features Editor for her third and, unfortunately, final year on the Pilot. Whether it be through the co-writing of stories or during...