Five Tips For Finding Your College Fit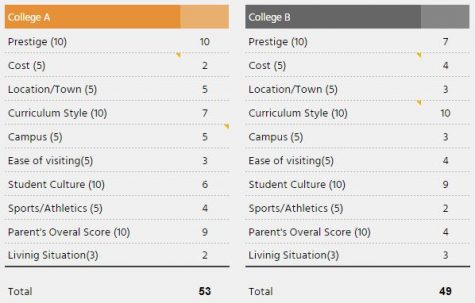 The Classic Pros vs Cons List
If there was one tip that I could give you, it would be to make a pros and cons list. Information regarding the campus, student life, costs and much more may be going in and out of your mind, so it is helpful to have a written list. You might even find that some of your cons cause a school to be a deal-breaker, which will definitely narrow down your list.
If you are more of a numbers person, assigning different amounts of weight to each category to tally up a total "score" for each college may be helpful.
(Virtually) Visit the School
This is the place where you are going to be spending the next four years of your life, so you should definitely see if you will like your new home.
During these visits, you should consider, "Do I want to go to a newer, modern school, or do I like the older, castle-esque campuses? Do I want to go to a big school or a small one?"
In many cases, making a return visit can also help in the decision-making process. Most schools have implemented virtual tours on their websites, but there are also other services like "YouVisit" that have compiled schools in one place.
Talk with Current Students
If anyone's going to know the most relevant information about a school, it is going to be the actual students who attend it. Get their perspectives on the school, so you really know what you are getting yourself into for both the positives and negatives that each school can offer. These conversations can be done during your campus tours or virtually through online services.
Consult Friends and Family
Consulting friends and family is a great way to see if you will fit at one school more than another. But at the end of the day, keep in mind that choosing a college should ultimately be your decision, and you should be the one making the final call. After all, it is your future for the next four years.
Listen to Your Gut
Ultimately, beyond the numbers and logistical aspects of this process, choosing a college can sometimes be best done with a gut feeling. That does not necessarily mean to go headstrong into whichever school your gut favors, but it is definitely worth considering.
While friends and family can offer important insights, most importantly, you should trust yourself to make the selection and celebrate once you have done so.