How Early is Too Early to Celebrate Christmas?
November 19, 2019
Christmas Celebrations Should Wait Until December
Although the spirit of the holidays is an annual celebration that brings people and families together, there are many reasons why people should let the enthusiasm wait a little longer. 
Autumn is a time for fall foliage and pumpkin patches, but people who celebrate early seem to enjoy their Christmas trees with a side of bank account debt. 
Encouraging the mob mentality of moving into the holiday season too fast also encourages stores to increase prices for regular items that happen to be Christmas themed.
 "In 2018, holiday retail sales in the United States were forecast to amount to about 719.17 billion U.S. dollars. Holiday retail sales have risen substantially since the turn of the century, with holiday retail sales amounting to approximately 400 billion U.S. dollars back in 2000," according to Statista.com.
Since companies know what their Christmas-crazed customers are attracted to, they know that packaging their regular products with extra glitter and ribbon will increase their sales. A win for big companies, but a loss for our bank accounts.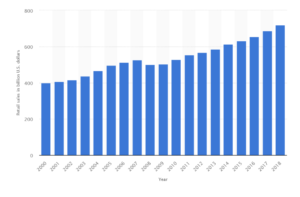 The main aspect of Christmas that people forget about is the reason for its celebration: the birth of Christ. Christmas is not supposed to be all about lighting sugar plum scented candles, eating peppermint twists and building borderline inedible gingerbread houses. It is supposed to be a time for families to gather, feast on hearty meals, and feel the joy of being surrounded by their loved ones. It seems that people who celebrate Christmas earlier are usually the ones who appreciate the materialistic parts over the meaningful parts of it. 
By starting rituals in November, everyone will be tired of Christmas by December. A rinse and repeat cycle of Mariah Carey's "All I Want for Christmas," "Elf" by Jon Favreau and broken Christmas lights every week? It would get boring for anyone. Lengthening a time of the year that should be cherished for its rare occasions and special traditions, can undermine its meaning and impact on people. By the time Christmas actually comes around, people will break at the sound of a Christmas jingle and wail at the amount of money in their bank account—or lack thereof.
About the Contributors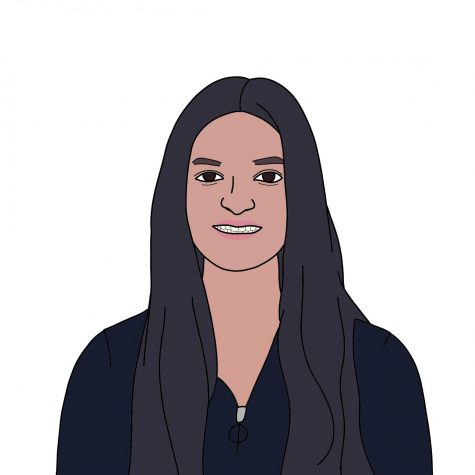 Krisha Konchadi, Front Page Editor
Krisha Konchadi is the front page editor this year on the Portola Pilot. Along with editing and creating the front page, she loves making graphics and...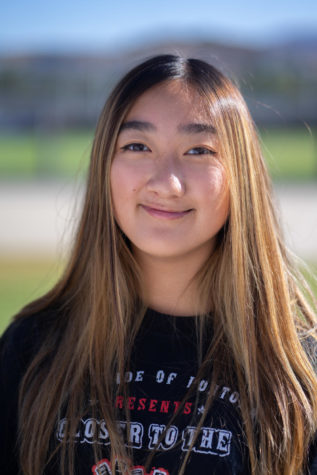 Annie Qiao, Arts & Entertainment Editor
Annie Qiao is your 2019-20 Arts & Entertainment Editor for her fourth year at the Pilot! As a passionate admirer of the arts, she hopes to bring a...
Leave a Comment
Don't Apologize for Getting in the Holiday Spirit Early
Many people have started celebrating the holidays earlier and earlier, getting in the festive spirit on Nov. 1 right after Halloween. Companies such as Kylie Cosmetics and Philosophy have already started having holiday sales and selling bundles on gifts, Christmas music is being played across the world, and even local spots such as the Irvine Spectrum have their ice skating rinks and Christmas trees assembled.
With students and families deeply stressed from school or work, the holiday season offers a great sense of relief and relaxation. 
Similar to Thanksgiving, families use the holidays as an opportunity to reunite with loved ones who live far away or whom they do not see often. Because these last couple months of the year feature many holidays, the prolongation of its celebration is appropriate. 
Many popular presents sell out fast in stores; the beginning of gift giving season can explain why shopping locations such as Fashion Island or the Irvine Spectrum have already decorated their properties. 
Getting excited or preparing for the holidays earlier can generate a feeling of joy or accomplishment when celebrated in November. According to Insider, researchers have found that positivity in the brain can be linked to images associated with the holidays. In addition, the same study has proven that people who decorate earlier for the holidays are more cheerful than those who do not. Classic holiday decorations, carols and traditions such as putting up a Christmas tree with family makes people feel nostalgic and can transport them to their childhoods once again. 
A study from the New York Times examines that a majority of over 20,000 people surveyed felt increased happiness during the holidays. In addition, the date showcases that Christmas day is the happiest day of the year by a large percentage. The holidays are a perfect example of an escape from a very stressful lifestyle, and celebrating earlier makes the season that much more merry. 
Leave a Comment