Inside Patrick Cui's Digitized Designs
For sophomore Patrick Cui, bringing graphics to life is his specialty. In charge of the majority of motion graphics for video production and Portola News Network (PNN), Cui is also currently working with the Portola Pilot with a new banner. Having started his graphic designing journey over a year ago, Cui currently works to enhance all types of film with his animation skills.
"I got into graphic design because when I started video production my freshman year, I was introduced to motion graphics, a concept no one else knew how to do," Cui said. "I just felt like if I learned how to do it, I could really help with video production. It was something that I thought was a really nice skill to have and will help others with their filmmaking."
Just one graphic design requires multiple steps to draw, plan and execute, requiring a tremendous amount of effort, detail and time. However, Cui has shown exceptional skills in quickly developing motion graphics within days and sometimes hours.
"Not only for our show, but also for various projects, different stories and various promos for ASB, Patrick steps up to be the graphic designer – he's always assigned something," video production teacher Tina Murphy said. "He's probably one of the most motivated people and interested in learning more and getting better at everything. He's very fast; he's quick. He loves [advanced video production], he loves learning, and he loves the challenge of getting the shows finished on time."
Connecting technology with art, Cui continues to look for ways to enhance every film project with graphic art, bringing a 2-D or 3-D image to its fourth dimension: motion.
"My favorite part is how I'm able to create out of geometric shapes and then make them come to life," Cui said. "Using a computer to bring something to life just gives you this kind of satisfaction after you're done, like 'Oh I just made that.'"
About the Contributors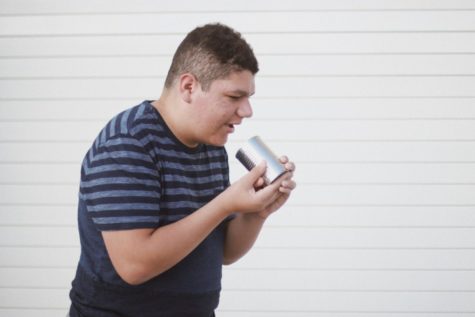 Ali Elmalky, Staff Writer
Ali Elmalky is a staff writer for the Portola Pilot. This is his second year on the team, and he's looking forward to participating in its production...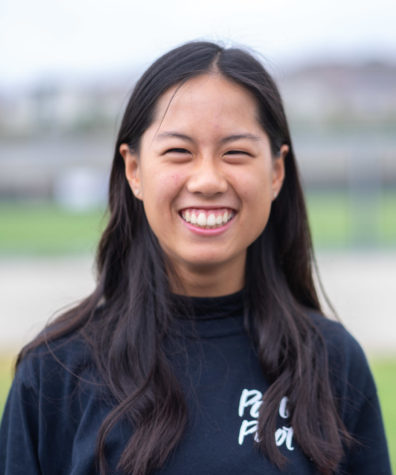 Julia Kim, Opinion Editor
Julia Kim is your 2019-20 Opinion Editor, continuing her fourth - and last - year on the Pilot! Outside of journalism, you can find her at the dance studio,...