Instrumental Music Ensembles Bring the Silver Screen to Life at Soundtracks & Cinema Concert
With the flick of a baton, the wind and string ensembles breathed life into scenes of popular feature films at the Soundtracks & Cinema concert. The final performance of the year welcomed an audience of parents, students and staff at the amphitheater on May 21.
The repertoire featured a wide array of popular movie melodies, ranging from John Powell's uplifting theme of the animated trilogy "How To Train Your Dragon" to Hans Zimmer's brooding "The Dark Knight Rises."
"This has been a fun theme to do at the end of the year where we play a lighter, popular music than some of the more serious stuff we play in fall and winter," instrumental music teacher Desmond Stevens said. "Because we were back in full this year, it lent itself to being able to play a lot of full orchestra stuff which, you know, there's no better music that's light and fun than these scores and soundtracks."
The concert consisted of a total of three different acts, with each act featuring a different ensemble. 
The first act featured Concert Orchestra and Symphonic Band, the second featured Concert Band, String Orchestra and Cadence Park K-8's Symphonic Band and Orchestra, and the final act saw Symphonic Orchestra and Wind Ensemble at sunset.
While instrumental concerts traditionally take place inside the theater, Soundtracks & Cinema took place outside in the amphitheater. This gave the concert a similar ambiance to outdoor drive-in movies, according to Symphonic Band flutist and freshman Mia Jong.
"I think I was just a little bit nervous at the beginning of the concert since it was our first real concert with everyone together," Jong said. "We had a joint performance with the strings, and it was really cool to see the string orchestra getting to play with our band and, obviously, to get to see the middle schoolers play as well."
Although the primary theme of the concert was movie soundtracks, it also featured melodies not affiliated with a particular movie or franchise. These pieces included the mellow and soothing Scottish folk song "O Waly Waly" by Jay Bocook, performed by Symphonic Band, and Johan Halvorsen's "Passacaglia," a duet punctuated with technically-demanding runs and harmonic calls and responses, performed by Symphonic Orchestra violinist and senior Kevin Lu and violist and senior Sai Anish Kuppili. 
Soundtracks & Cinema marked the last instrumental concert for many graduating seniors, but it also marked the first for the incoming freshmen from Cadence Park K-8. The nostalgic array of cinematic tunes created a lively atmosphere for its attendees to help them transition into the summer holidays. 
"I think it feels kind of good that everything is finished," Symphonic Orchestra violinist and junior Jack Qiu said. "But it's also kind of sad that we're gonna go on like a three month hiatus over the summer, where we can't really make music together through orchestra, but yeah, overall, I feel like I'm pretty happy with what we've done."
Leave a Comment
Your donation will support the student journalists of Portola High School. Your contribution will allow us to purchase equipment and cover our annual website hosting costs.
About the Contributors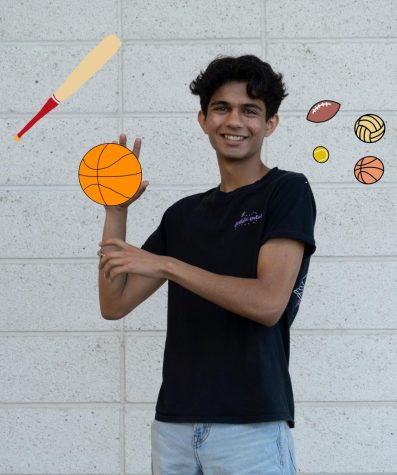 Arnav Chandan, Sports Editor
Arnav Chandan is the Sports Editor and Co-Business Manager for his second and final year on the Portola Pilot. Outside of spending hours upon hours in...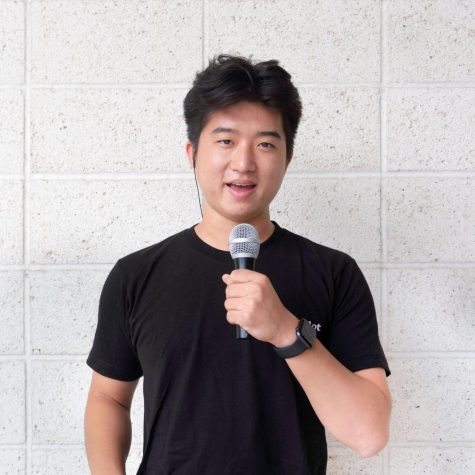 Ryan Jung, Co Managing Editor
Ryan Jung is the co-managing editor of the Portola Pilot. He is looking forward to working in the newsroom three times a week and communicating with Pilot...