Irvine Talks Celebrates 'Becoming' Through Sixth Chapter of Student Voices
A large crowd murmurs in anticipation before the first piece: a speech titled "A Letter to Six-year-old Me" by Woodbridge High senior Nanami Yamakawa. The audience, including some who were part of the first-ever Irvine Talks six years ago, experienced a unique collection of personal poems, songs and speeches that centered around the theme of each speaker's "Becoming" on April 15 at Woodbridge High. 
The event chair, senior Sarina Mody, and two of the performers, seniors Madyson Chung-Lee and Shefali Sinha are the participating students from Portola. 
"This was the most rewarding experience of my life because I put so much work into this — and the board, we all put so much effort into making this happen," Mody said. "So to see that everything went so smoothly and that performers could share stories that they never could before, it was really impactful, and they shared it to an audience that was really understanding. I think it taught people to be more open with themselves, and that's the whole idea of this event."
The Irvine Talks board has been preparing for this event since May 2022, including weekly rehearsals since October 2022. Over this time, the board members have faced challenges such as a lack of funding, according to Mody.
"We actually had very little funds, which was our biggest hurdle," Mody said. "We mainly overcame it by using things we already had. There were some things we couldn't afford, but I think we made the most out of it."
The team thought of creative solutions to troubleshoot. Instead of buying a photo booth, the Irvine Talks team relied on Polaroid cameras. Instead of food trucks, they chose to serve pizza and snacks. Accommodations like these helped the event become a memorable experience for both the audience and performers, according to senior Madyson Chung-Lee.
"When we were auditioning, we didn't know what to expect because we had not been in it before, and we had not seen other people do it before," senior Shefali Sinha said. "But as we did rehearsals and saw other people perform, it wasn't scary anymore because you build a bond with the other performers; it's a supportive community."
Performances included speeches, songs and spoken word poetry on an array of themes, such as evolving relationships, overcoming insecurity and appreciating one's cultural backgrounds. 
Sinha and Chung-Lee sang a duet cover of "Slipping Through My Fingers" by ABBA, a song choice meant to represent their upcoming transition into a new stage of their lives as soon-to-be high school graduates.  
"I think my biggest takeaway was that everybody has a story to tell whether they realize it or not," Chung-Lee said. "And if you're vulnerable enough to share with others, there's always a place, and there's always a group of people who are there to listen. And I am just so profoundly appreciative and grateful that I was able to be a part of something as big as this and that I'll be able to be a part of the legacy that was chapter six.
Leave a Comment
Your donation will support the student journalists of Portola High School. Your contribution will allow us to purchase equipment and cover our annual website hosting costs.
About the Contributors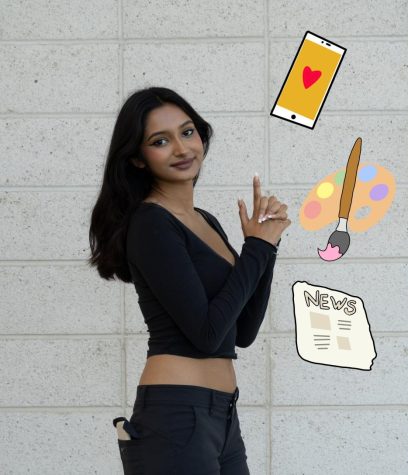 Sidra Asif, Backpage Editor
Sidra Asif is the Back Page Editor and Social Media Manager for her third year on the Pilot. Outside of creating content for the newspaper, you can find...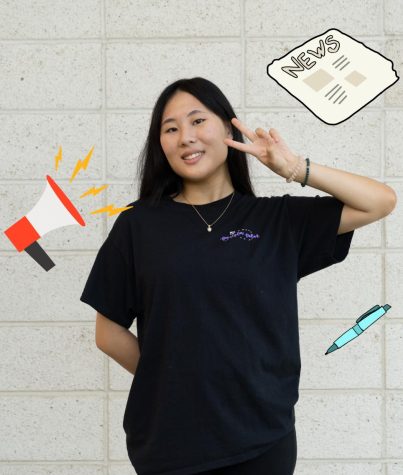 Celine Lee, Co-Editor-in-Chief
Celine Lee is this year's co-editor-in-chief for her third and final year on the Pilot! She is beyond excited to make the most out of her senior year...