Key Club Keeps up the Service in its Fourth Year Running
Since its founding in the first year of the school, the Kiwanis, or Key Club, has been a reliable source of volunteering and spirit events for members of all grade levels and backgrounds. The club is running strong in its fourth year, growing from its tentative steps in 2016 to provide new service opportunities to a loyal member base at every meeting. 
"I think Key Club allows its members to realize that a lot of people here take things for granted, and they should realize that in order to benefit themselves they should help other people," Club technology adviser and junior Ashwin Kunaseelan said.
In its second year, the club registered as a member of District 04 in the California-Nevada-Hawaii Key Club, linking it to to the official Kiwanis International nonprofit organization, which boasts hundreds of regional divisions serving communities in approximately eighty countries around the globe, according to the Kiwanis International website. 
"
Every time my members and I volunteer at an event, I am always starstruck at the care the members show to each other and the event organizers."
— Austin Truong
This important connection to the global Key Club allows members to participate in large spirit events, such as the annual Southern California fall rally, which Portola Key Club members have attended since 2017. 
"The first year, when were freshmen, we weren't involved with any of those other Key Clubs; we were just based solely at Portola. Over the years, we started to branch out to the other Key Clubs," co-founder, former club president and senior Garrett Lim said. "It was a great experience for me and all my members because I got to develop my skills as a leader but also serve the community."
While Lim passed the reins of leadership to current president and junior Jaein Kim this year, the club has maintained a steady member base of approximately 40 students, according to Kim, and even more consistent flow of service projects. The diverse volunteer opportunities serve a wide variety of local and even international populations in need.
 "At first we mainly volunteered locally, such as volunteering at IVC during marathon events like Turkey Trot, Halloween run and Christmas run," club vice president and senior Austin Truong said. "Eventually, we evolved by expanding our scope by volunteering for larger events such as Discover Science Center's Bubblefest… Every time my members and I volunteer at an event, I am always starstruck at the care the members show to each other and the event organizers."
About the Contributors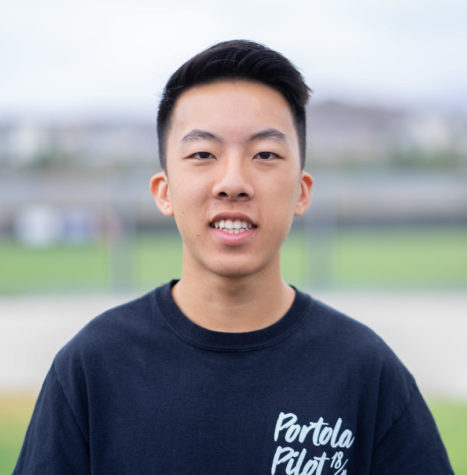 Nicholas Hung, Business Manager
Nicholas Hung is one of your 2019-2020 business managers. This is his second year on the Pilot and last year at Portola, and he hopes to get a steady flow...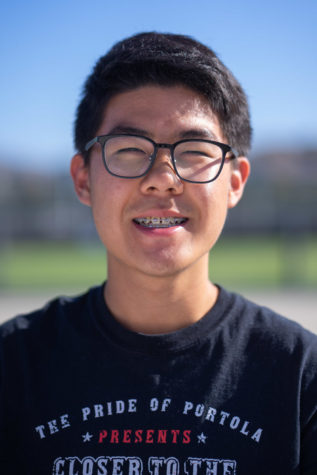 Junhee Ryu, Business Manager
Junhee Ryu is one of your business managers for the 2019-2020 cycle. Going into his final year with the Pilot, he is excited to make a lot of money so...