Lil Uzi Vert Debuts His Three Personas in 'Eternal Atake'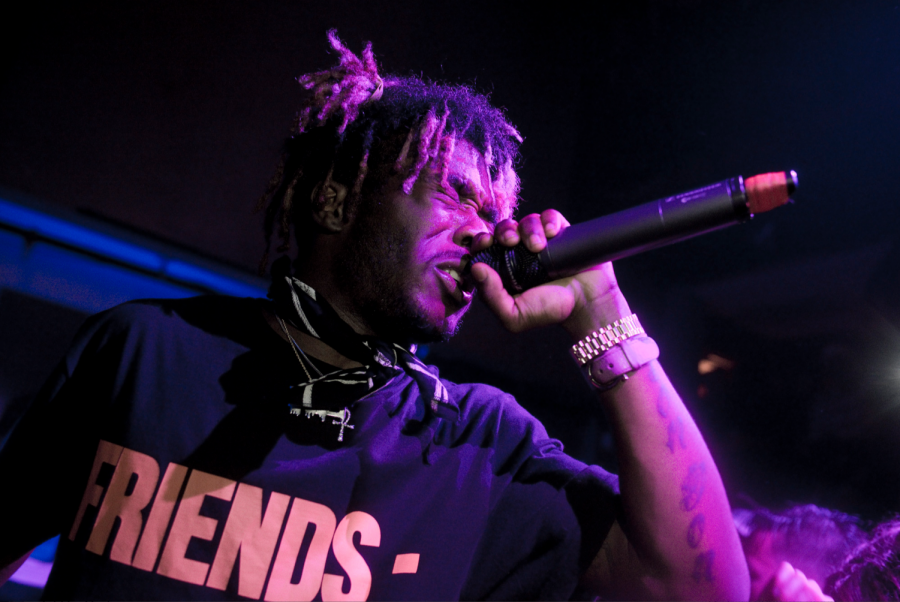 Ever since the release of the album "Luv Is Rage 2," Lil Uzi Vert fans have been anticipating the drop of an album that was three years in the making. With the halt of fans leaking his music in 2019, Lil Uzi Vert finally dropped his new album "Eternal Atake" on March 6.

His album has been No. 1 for two weeks as of Mar. 19 according to the Billboard's 200 Albums chart, with about 290,000 units sold as of now.

This album showcases three of the rapper's alter egos: Baby Pluto, Renji and Uzi, and includes snippets of a story at the end of each song about Uzi getting abducted by aliens and venturing through space.

"Baby Pluto"
The opening track starts with Uzi's first alter ego, Baby Pluto. The lyrics delve into Uzi's pride attached to his rapper lifestyle: grand cars, fancy dinners and heavy jewelry. As the music fades toward the end, you can hear a soft windy noise, and Uzi makes a confused expression as he watches a UFO hover near him.

"I'm Sorry"
This song shows Uzi's personality switch from the braggart Baby Pluto to the sweeter Renji. "I'm Sorry" shows Uzi's nicer side and represents his apologies to his past lovers with the lyrics "And I'm sorry for everything I ever said, yeah. I'm sorry if you were misled, yeah. And I'm sorry if my words messed with your head." "I'm Sorry" starkly contrasts the fast songs at the beginning of the album with its somber, slower tempo. A common occurrence during Renji's section of the album is the mention of disloyalty and individual motivation. Toward the end of the songs in Renji's section, a robotic voice says Uzi has been abducted.

"Urgency (Ft. Syd)"
This is the only song on Uzi's soundtrack that features another artist, Syd. "Urgency" shows a change in persona from Renji to Uzi. Uzi refers to his fantasies of intercourse in the chorus with the lines, "I hit you up with that urgency," giving the song its name. This song is a transition from Uzi's sadness and apologetic lyrics from the previous songs to becoming the best version of himself.

"P2"
"P2" (short for Part 2) is the second part of the song "XO TOUR LlIF3," released in 2017. In "XO TOUR LlIF3," Uzi raps about his passionate hatred of people in his past relationships, and "P2" shows a more numb, carefree emotion about his relationships in the words, "There's no emotion on my face 'cause I'm numb," This song features the same beat as "XO TOUR LIF3," but with a more upbeat tempo and added string instrumentals.

The long wait and "hype" surrounding the drop of this album was not worth it because there was a lack of features from other artists and lyrical diversity. However, this album was enjoyable from the start to the finish because the songs all musically transitioned well, and the storyline was a fun Easter egg that made it worth listening to.

7
About the Writers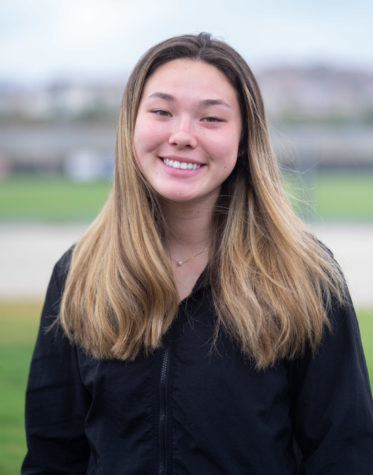 Emma Haag, Staff Writer
Emma Haag is one of the staff writers on Portola Pilot this year. She is more than excited to be a part of Portola Pilot! During her free time she enjoys...
Krisha Konchadi, Social Media and Marketing
Krisha Konchadi is a member of the 2019-2020 Marketing team in the Portola Pilot. This is her first year as a member, but she is super excited to join...