Marching Band Debuts Field Show at Band Spectacular
Marching band performed at Band Spectacular at Irvine High along with all other IUSD high schools and middle schools on Oct. 18. Although it was their second time attending Band Spectacular, it was the marching band's first time performing a field show at the event, showing the audience their capability of doing what full-size schools do.
In front of the packed bleachers, Portola High's marching band lined up in formation to play the national anthem, kicking off the event. Immediately after the applause that followed the anthem, band members marched to the center of the field to get ready for the field show they have been working on for months.
Embodying the theme of imagination, marching band played songs with a joyful tone like "You Are the New Day" as well as intense songs like "The Journey of Man." Different from previous performances, color guard featured its first solo baton routine by Julia Kim.
"It was very interesting and exhilarating to perform what we have practiced all throughout the semester, especially because other people were watching us," saxophone section leader and sophomore Winston Yi said.  
Although the 62-member marching band is comparatively small, they finished a full show just like full-sized marching bands from other high schools. Performers expressed that the experience was overwhelming and even humbling, but also a great learning experience.
"We only had three songs, but other schools had five songs at least. Other people were so prepared and amazing," color guard member and sophomore Polly Pu said. "But we learned a lot looking at them."
While marching band members performed, their families and members of the community had the chance to listen to all the spectacular shows. Watching all high schools and middle schools play "Louie Louie" in unison, the audience witnessed schools coming together to share knowledge and promote collaboration.
"It was awesome to have over a thousand people playing at once," marching band director Desmond Stevens said. "It builds a great community around music for everyone in Irvine."
About the Contributors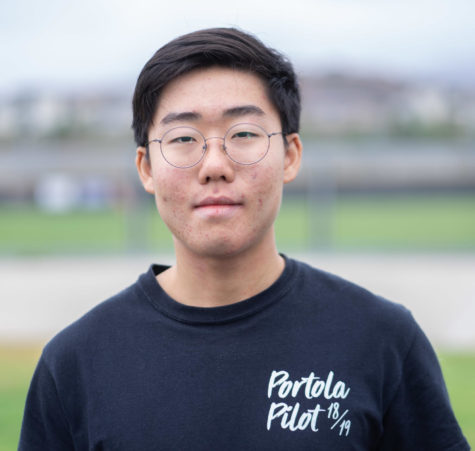 Ki Joon Lee, Sports Editor
Ki Joon Lee is your 2019-2020 Sports Editor. On his third year with the Portola Pilot, he is excited to deliver sports news and feature amazing Bulldog...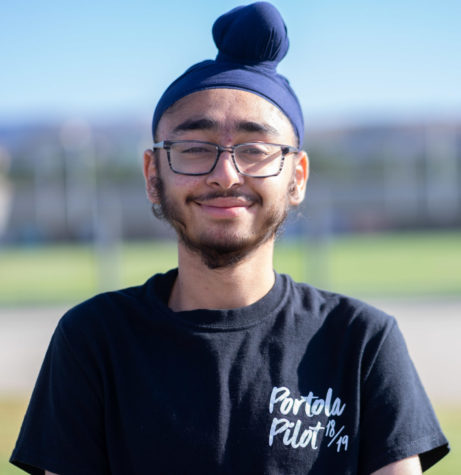 Simrat Singh, Editor-in-Chief
Simrat Singh is one of your 2019-2020 Co-Editors-In-Chief, for his third and final year in the Pilot! As Co-Editor-In-Chief, Simrat is ready to leave a...