Mental Health Specialist Maureen Muir Leaves Portola for a New District Job
After seven years of counseling at Portola High, mental health specialist Maureen Muir officially moved to the IUSD district office on Sept. 26 for a new job focusing on LGBTQ+ community support.
During her time at Portola High, Muir offered students and families important mental health resources. For the past two years, Muir worked on training staff in the district to support LGBTQ+ youth, especially transgender and non-binary individuals. Muir said she hopes to expand that level of support into her new district position as the Mental Health Specialist/LGBTQ+ Community Support.
"My goal is always to just give them a space to be whomever they want to be," Muir said. "I want them to be able to be real because a lot of LGBTQ+ youth can't be who they really are."
Muir's new job encompasses guiding transgender students with individually-designed gender support plans, a formalized process that allows transgender youth to socially transition at school, such as changing their name or gender on school records.
In 2019, Muir began her commitment to creating a safe space for LGBTQ+ youth on campus by forming the Transgender, Non-Binary, and Gender Non-Conforming Support Group. Although she has moved to the district office, Muir will continue to hold these monthly group meetings.
"
I want them to be able to be real because a lot of LGBTQ+ youth can't be who they really are."
— Maureen Muir
Senior Danae Dang identifies as a non-binary student and has worked closely with Muir since the beginning to make the support system available for LGBTQ+ students at school.
"Mostly we just talk to each other," Dang said. "We speak about our own problems that other people can offer their input on, how to fix it or how to help, and just offer general support like letting them know, 'Hey, we're here for each other.' We understand what each of us has gone through."
Muir has left the school, but not without leaving a profound impact on her students.
"I would not be where I am today without Ms. Muir. She has definitely been a large influence on my personal journey and on my mental health journey," Dang said. "Every high school should have someone like Ms. Muir who is specialized and available to talk about very specific mental health problems, someone who can create maybe a similar support group like the one we have here at Portola. I think that it's really important for students who are marginalized to have those support systems."
In her new position at the district office, Muir said she hopes to be able to connect with more transgender high school students on a larger scale and destigmatize societal perceptions of the LGBTQ+ community.
"I'm hoping that more districts in the Orange County area embrace and realize, 'Hey, LGBTQ+ youth are not going anywhere.' They're only getting bigger," Muir said. "My group at Portola just keeps growing and growing, which I love. I love that so many more youth have been able to come out."
Leave a Comment
Your donation will support the student journalists of Portola High School. Your contribution will allow us to purchase equipment and cover our annual website hosting costs.
About the Contributor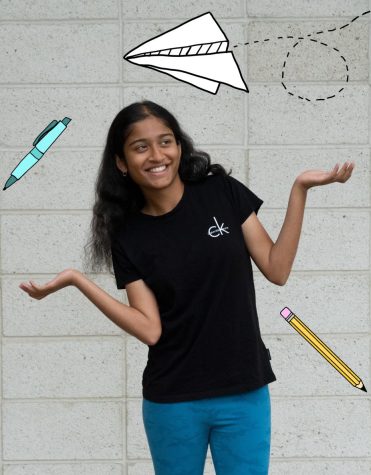 Aditi Salunkhe, Staff Writer
Aditi Salunkhe is a staff writer for her first year on the Portola Pilot. She is excited to be on the Podcast Board this year and looks forward to writing...