Miley Cyrus' 'Endless Summer Vacation' Sounds Like an 'Island' Paradise
Summer cannot come quickly enough. Miley Cyrus released her eighth album, "Endless Summer Vacation," on March 10, preceded by her first song to reach number 1 on the Billboard, "Flowers" in nine years, which was released on Jan. 12. 
Truly showcasing Cyrus' great voice and raspy tone, "Endless Summer Vacation" is perfect for anyone who enjoys a mixture of dance-pop and rock, her signature singing styles. Even though it was hard to choose just four, here are the top songs from her album. 
"You"
In the beautiful ballad, "You," Cyrus announces that she would be fine dating someone who is wild and crazy, but only if they are the person she is singing about. The minimalist instrumentals allow for Cyrus to showcase her gravelly and powerful vocals, which crescendo when she croons "Only with you" at the end of the chorus, making the song magnificently heart-wrenching 
"River"
"River" is a pounding electropop track with a thrilling bass and electric synth that makes listeners want to get up from their seats and dance. The most interesting part of the song is when Cyrus speak-sings after the chorus. Cyrus expresses her partner's all-consuming love for her and how it brought happiness back into her life, as evidenced by the lyrics, "Hope they have your eyes and that crooked smile / Was a desert 'fore I met you, I was in a drought."
"Violet Chemistry"
"Violet Chemistry" is a song about Cyrus running into her ex-lover on the dance floor and asking them to stay with her. The song has a catchy melody that will have listeners singing, "And the lights come on, but you don't wanna leave" after listening to it just once. Gorgeous percussion accompanies the song, which enhances the catchiness. Cyrus closes out the song with a high falsetto that brings chills to the listener.
"Island"
Like the title implies, "Island" is a groovy, laid-back track that makes listeners feel like they are on the beach, lying on the sand. Employing a slight anti-drop, Cyrus' murmuring over the chill instrumentals brings you to sway back and forth. The song is extremely self-reflective and melancholic  as Cyrus asks herself if she is truly happy being alone through the lyrics in the chorus, "Am I stranded on an island? / Or have I landed in paradise?"
With such superb songs, it's no wonder why Cyrus is the icon that she is today.So, water you waiting for? Jump in and swim through the masterpiece that is "Endless Summer Vacation."
Leave a Comment
Your donation will support the student journalists of Portola High School. Your contribution will allow us to purchase equipment and cover our annual website hosting costs.
About the Contributors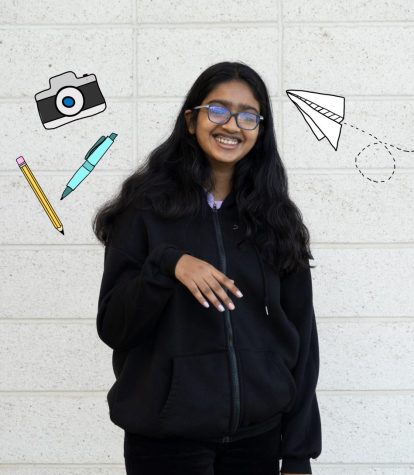 Maitri Allani, Staff Writer
Maitri Allani is a staff writer for her first year of Portola Pilot. She loves to write and read, especially horrible romance books. She is extremely pansexual....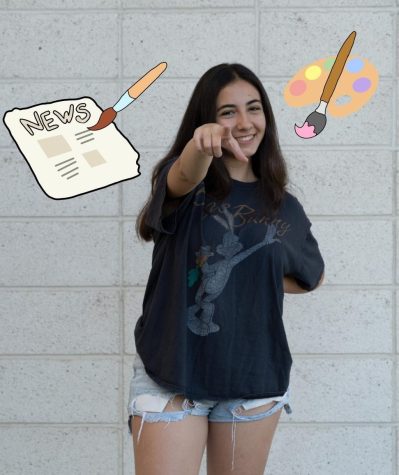 Shaina Taebi, Centerspread Editor
Shaina Taebi is the Centerspread Editor and is beyond excited to spend the year designing one of the few colored pages in the Portola Pilot. For her second...