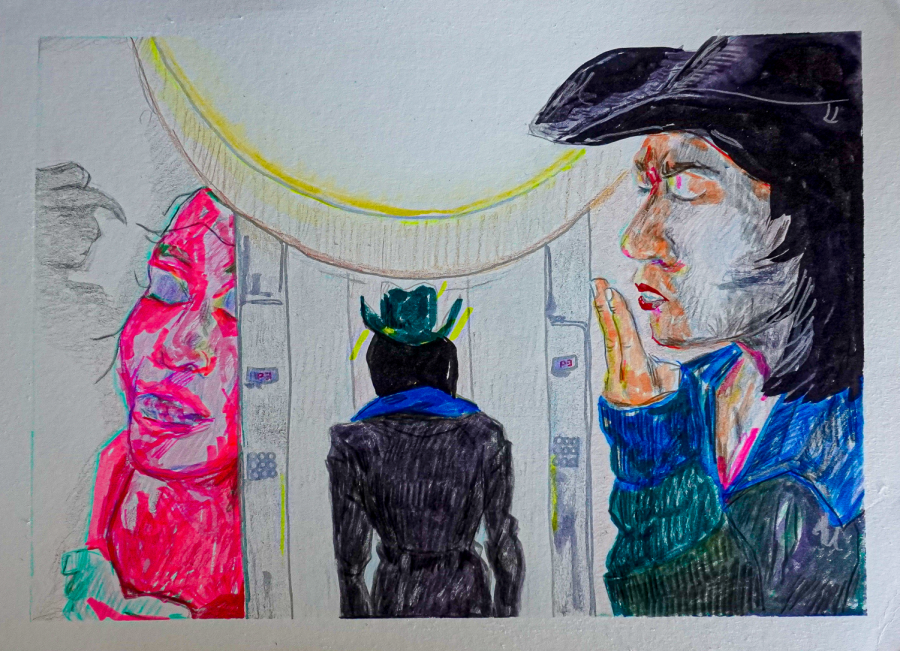 Mitski Makes a Clean Cut from Her Old Sound with 'Working for the Knife'
As we refreshed our Instagram feeds on a Sunday night, a mysterious photo appeared on the screen of a woman standing with her back turned, in a cowboy hat with the date "October 5th, 2021 10:00 am E.T.". Below the stated 305,650 likes, the caption read, "link in bio."
More than three years since the release of her fifth studio album, "Be the Cowboy," singer-songwriter Mitski Miyawaki, known by stage name Mitski, makes a chilling return to the music industry with her newest track, "Working for the Knife," which released on Oct. 5. 
Over the pitchy twang of an electric guitar, Mitski croons about the cruelty of growing old. She draws on her experiences as a public figure to deliver a song that is as much a critique of common conscience as it is a lamentation of the limelight.
"It's about going from being a kid with a dream, to a grown up with a job and feeling that somewhere along the way, you got left behind," Mitski said in a Rolling Stone interview. "It's being confronted with a world that doesn't seem to recognize your humanity and seeing no way out of it."
The backing track of "Working for the Knife" is undoubtedly cowboy-esque — the resolution pattern of a foreboding minor tonic with its silvery, but still unsettled major third is reminiscent of the tumbleweeds and drying bones pictured in old Western films.
Mitski embodies this energy in the song's music video: donning a classic Stetson and blue silk robes as she saunters through the corridors of The Egg, a performing arts venue in Albany, New York, pausing to take drags of an invisible cigarette. A full minute at the end of the video is dedicated to shadowed shots of the singer thrashing on stage to an empty audience, with only silence to accompany the sounds of her palms striking the linoleum.
In the disconcerting, haunting mood of the video, we see the jaded artist and individual that Mitski has become.
Mitski's music has matured just as she has. The cowboy symbol from her previous album "Be the Cowboy," once headstrong and forthright, has been perverted to personify the barrenness of the world. Delicate vocals now sound strung out on exhaustion; lyrics meandering around themes of innocence and love have stopped dead in their tracks.
Her bitterness is glaring in lines such as, "I used to think I would tell stories / But nobody cared for the stories / I had about, no good guys," and, "I used to think I'd be done by 20 / Now at 29 the road ahead appears the same / Though maybe at 30 I'll see a way to change / That I'm living for the knife."
As Mitski is currently 31, this song serves as a time capsule to give listeners a glimpse into how she felt at 29 going on 30, while leaving them with room for interpretation of her "knife" metaphor.
The long-awaited release of "Working for the Knife" was a perfect way to return to the music industry. Get a box of tissues ready and turn your headphones on full volume because this song will definitely Mits-keep you crying rivers.