Olivia Rodrigo's Debut Album is 'good 4 u'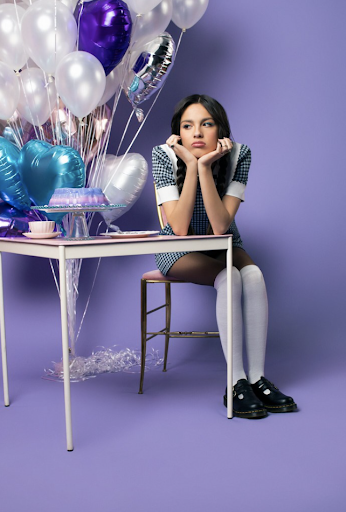 At the beginning of 2021, not even Olivia Rodrigo herself could have predicted that her debut album "SOUR," which released on May 21, would open at the top of the Billboard charts. 
The Disney star, who was once well known for posting singing snippets on Instagram (most notably of Taylor Swift songs), is now one of the most popular artists in the world, becoming the 16th most listened to artist on Spotify as of June 1. There's a reason for that. 
"SOUR" is hard to forget, as each song, whether pop or punk, is unbearably relatable and features eclectic production: it is distinctly Rodrigo-esque. But of the 11 tracks, here are four standouts. 
"brutal"
An homage to the angst-ridden rock anthems that dominated the 2000s, "brutal" is among Rodrigo's most experimental songs so, her decision to place it first in the tracklist was risky. But one that paid off. 
Though the pulsing guitar riffs and Rodrigo's gritty shouting are enthralling, it is the lyrics, which highlight the crushing reality of the so-called "teenage dream," that draw listeners in. After all, it is not hard to imagine screaming "They say these are the golden years, but I wish I could disappear. Ego crush is so severe. God, it's brutal out here" in your car with Rodrigo's thrumming voice singing alongside you – at full volume. 
"traitor"
In contrast to "brutal," "traitor" is soft but deceptively so. Beneath the layered cascade of harmonies and aching vocals, listeners are introduced to a fraying love story with lyrics such as "It took you two weeks to go off and date her. Guess you didn't cheat, but you're still a traitor." 
The contemplative and melancholy mood is disrupted in the bridge when Rodrigo showcases her vocal prowess in a series of visceral belts that are slightly reminiscent of "Burn" from the musical "Hamilton" but wholly reminiscent of the bitterness that is tied to heartbreak.
"good 4 u"
If there is one song on "SOUR" that demonstrates Rodrigo's versatility, it would be the pop-punk inspired single "good 4 u." At the start, listeners are unexpectedly greeted with the gritty plucking of a bass, closely resembling Queen's "Another One Bites the Dust." The song takes a tumultuous turn when Rodrigo's harmonies chaotically segue into a snappy chorus accompanied by an electric guitar reminiscent of early 2000's Paramore. A testament to Rodrigo's ability to weave relatability into her lyrics, "good 4 u" is the perfect break-up song to shout in frustration at your ex-lover with lines like, "Good for you, you look happy and healthy, not me, if you ever cared to ask."
"hope ur okay"
Rodrigo clearly orders songs in a way that captures the raw emotions following teenage heartbreak, but "hope ur okay" is isolated in its own storyline. With "hope ur okay" embodying acceptance, it is only fitting for it to be the final track of the album. Although the bubbly, ebullient strings echoing in the background establish an enchanting yet distinctive sound, what separates this song from the rest is Rodrigo's storytelling. While the rest of the album personifies teenage angst and romance, this song is told from the perspective of a witness to a friend experiencing child abuse – specifically a member of the LGBTQ+ community. With lyrics like "I hope he took his bad deal and made a royal flush," Rodrigo perfectly captures the feeling of wishing somebody out of an unlucky family situation. Shortly following these lines, she effectively communicates to her own audience through lyrics like "She knows how proud I am she was created/With the courage to unlearn all of their hatred." 
Leave a Comment
Your donation will support the student journalists of Portola High School. Your contribution will allow us to purchase equipment and cover our annual website hosting costs.
About the Contributors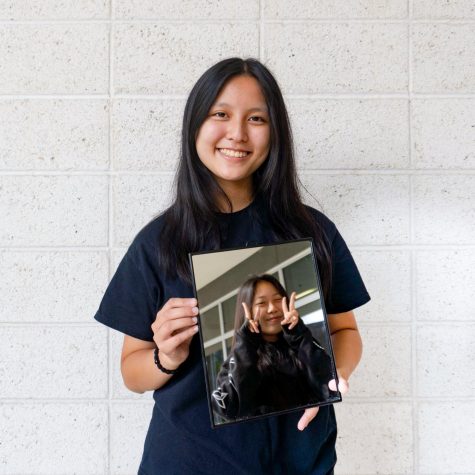 Charlotte Cao, Features Editor
Charlotte Cao is the Features Editor for her third and, unfortunately, final year on the Pilot. Whether it be through the co-writing of stories or during...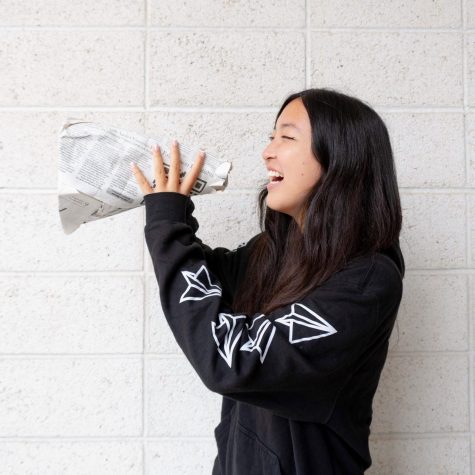 Claudia Lin, Co Editor-in-Chief
Claudia Lin is your co-editor-in-chief for her third year on the Pilot. She is looking forward to making as many memories as possible for her last year...