Peer Tutoring Returns Online
In order to support individuals who are struggling with academics or simply want some extra help, Portola High will reopen its peer tutoring program through Zoom starting Nov. 16. 
Students who are interested in receiving peer tutoring can contact their counselor for the Zoom link, and those who would like to apply to become a tutor should ask their counselor or email Donovan Miller at [email protected]. The program is accepting applications on a rolling basis.
"Peer tutoring is an opportunity for students to get extra help outside of class," peer tutoring program adviser and visual arts teacher Donovan Miller said. "I know there's a lot of people who need additional help, especially given the hybrid format that we're in."
This year, students will be able to join breakout rooms with a peer tutor through Zoom every Monday, Tuesday, Wednesday and Thursday from 2 to 4 p.m. for course help in math, literary and language arts, science, world language and social studies.
Alongside schoolwork support, some students felt like peer tutoring was beneficial because it brought learners together.
"I think it's nice to know that you have someone on campus that can help you," junior Kylie Jordan said. "It obviously helps with your academic work, but it also creates a community, and you know you can go there and have people that are willing to help you and actually want to see you get better."
According to Miller, there was an average of 30 to 40 students coming in weekly last year, looking for help in math, literary and language arts, science, world language and social studies courses.
"I usually got peer tutoring for math and science, which were subjects I had the most trouble with last year," Jordan said. "I typically went in before a math quiz, and I tended to get higher scores because I started understanding the material better."
Junior James Cho, who tutored others in math, liked the program because it helped him relearn concepts. 
"I think it's a worthy experience because you're teaching other people," Cho said. "When I taught people math, I was reminded of concepts that I learned long ago, and basically, it was like a quick review."
About the Contributor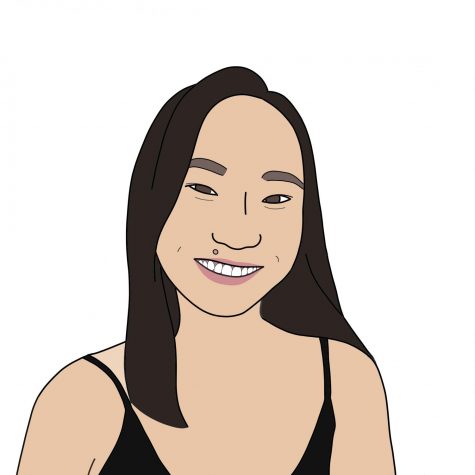 Michelle Kim, Business Manager
Michelle Kim is part of the Business team this year on the Pilot. This is her first year on the Pilot and she is excited to learn more about the newspaper...