Portola High Selects 2nd Testing Window for Upcoming AP Exams
Students enrolled in Advanced Placement courses will participate in the second test administration window from May 18-28, according to assistant principal Amy Paulsen in an announcement on Feb. 22. The second administration window pushes back testing dates, giving teachers the ability to slow down their curriculum and providing some students the opportunity to take the test at school on paper or at home digitally.
All exams will be taking place online except for Spanish Language, Chinese Language, French Language, Music Theory, Calculus AB/BC, Physics 1, Physics C: Mechanics, Physics C: Electricity and Magnetism, Chemistry and Statistics.
"[The second administration window] gives us a boost and I think that that's been nice and it's like we've sort of established a pace that we're sticking to and overall we're able to spend enough time on things," AP Physics 1 teacher Ryan Johnson said.
The  2021 AP tests will be full-length with a multiple choice portion and three writing pieces, with the exception of AP Physics 1 having the last three units removed.
Some teachers have expressed concerns about the College Board's decision to test students on the full AP curriculum, even despite the circumstances established by COVID-19.
"I think [how AP tests are being run this year] exposes the flaws in the entire system," AP Human Geography teacher Shameemah Motala said. "In terms of College Board not recognizing that yes, the pandemic was awful when it first started in March, but it's arguably so much worse now… this should have been the year where College Board was more understanding and cut a lot of the content or tested things differently."
The College Board will be using a different testing platform than what was used last year during Emergency Distance Learning. Students will also not need to download the lockdown browser that was used in May 2020 during EDL or anything currently in use for AP Classroom assignments, according to the College Board. It is important to be at least 30 minutes early to all digital AP exams to ensure that the software is running properly and all materials that are needed are available.
The only devices that may be used to take the exam are Macs, Windows or school managed chromebooks. Other devices such as smartphones and tablets will be prohibited. Cameras on students' are not required during their exam and will only be used to check a photo ID before the exam. Additionally, unreliable internet connection will not affect students' test submission or completion, as long as it is stable at the beginning and end of the exam.
The in-person paper AP exams that require formulas and problem-solving provide students the ability to go back and recheck answers. As for students taking online exams, they will be unable to move back on questions, there will now be no handwritten responses or diagrams/models. To make up for these questions, they have been replaced with other multiple choice or typed free response questions.
"My online test is AP U.S. History, and I think that the aspect of not being able to go back on questions is something I need to practice; otherwise, it will negatively affect my score," junior Esha Ananth said.
Portola High will have 16 students in each classroom with a copious amount of hand sanitizer and wipes. If the desks are unable to fit six feet apart, administration will require desk shields, according to Paulsen.
 If there is a conflict in students' exams, the administration will reschedule the exam(s) for the third administration window, which takes place from June 1-11.
Leave a Comment
Your donation will support the student journalists of Portola High School. Your contribution will allow us to purchase equipment and cover our annual website hosting costs.
About the Contributors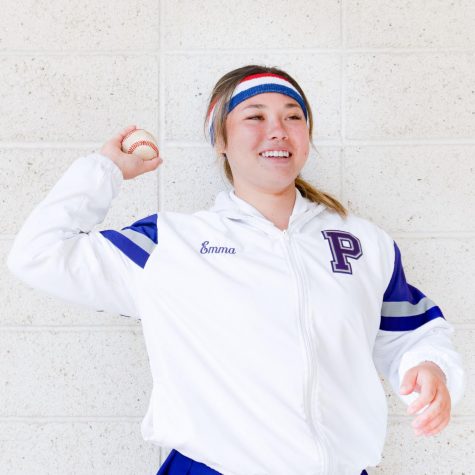 Emma Haag, Sports Editor
Emma Haag is the 2021-2022 Sports Editor for the second year, and it is her third year as a part of the Portola Pilot. Emma has a strong interest in sports...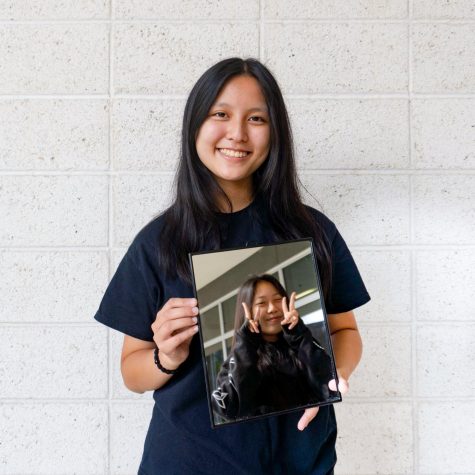 Charlotte Cao, Features Editor
Charlotte Cao is the Features Editor for her third and, unfortunately, final year on the Pilot. Whether it be through the co-writing of stories or during...