Profile of a Cinephile: Science Teacher Michael Tang
A woman rests her cheek against the palm of her hand, gazing upward while leaning against another man's shoulder — "Chungking Express." One man and one woman stand in the middle of a crowded Tokyo street — "Lost in Translation." Three individuals dress in all black, surrounded by green, vertical strips of code — "The Matrix." 

These are among the plethora of movie posters that hang from the walls of science teacher Michael Tang's classroom. 

Tang's collection of posters demonstrates his love for movies, which began at the age of 10 when he moved from the United States to Taiwan. To preserve his American identity and cope with his homesickness, Tang turned to the cinema.

"Part of how I connected back home was watching the newest movies that were put out in America," Tang said. "I think to be plucked out of your environment and going to a different country — that was hard. But movies made it easier."

Although he is a lover of all movie genres, Tang says he fell in love with science fiction in particular because it introduces different ways of thinking about the world, making the far-fetched seem possible.

Cara Chan

One of the most iconic science fiction films according to Tang is the 1999 film "The Matrix," which he expressed was his all-time favorite movie.

"That movie just completely blew everybody away when it came out," Tang said. "It was very revolutionary. I feel like if you were to watch that movie today for the first time, I think it would still blow people away. I remember showing it to some students during lunch in my previous school, and the way they reacted to it was like how I reacted to it in 1999."

For Tang, watching movies in a theater is a must. Whether it be an action-packed Marvel movie or a powerful and emotional piece about the Bosnian War, watching the emotions and meticulously-designed plots can only properly be enjoyed in a theatrical setting. 

"Please don't watch these movies at home," Tang said. "These filmmakers, they really put their heart and soul into these movies. They want it seen on the big screen. That's the best way to view a movie."

Cinema is a unique medium that allows audiences to explore and understand different perspectives, thus making it of the utmost importance to watch movies from a variety of time periods and places, according to Tang.

"It's like an experience whenever you're treated to a really good story with good characters, and I think in the end, you just want to feel something, whether it's wonder, excitement, sadness," Tang said. "These stories connect us to each other. I love how movies kind of explore these big things about humanity, about sometimes the darkness of humanity, but sometimes they have an optimistic viewpoint."
Leave a Comment
About the Writers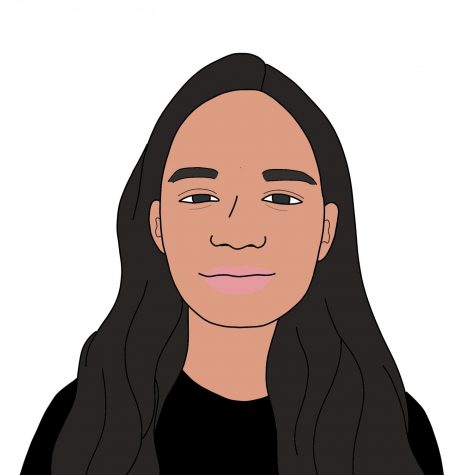 Dheeksha Bhima Reddy, Staff Writer
Dheeksha is a new Staff Writer this year in the Portola Pilot. She is excited to discover new things about the world around us and share it with our school...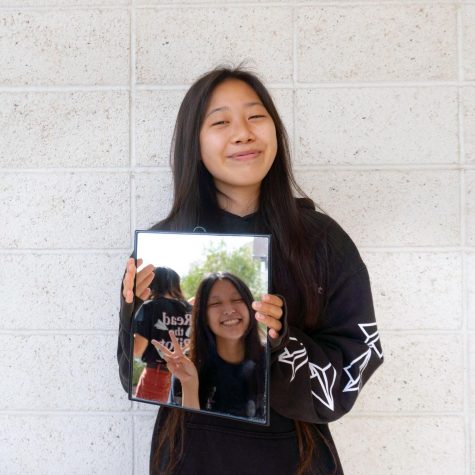 Cara Chan, Asst. Features
Cara Chan is the Assistant Features Editor and co-business manager for her second year on the Portola Pilot. She has an unhealthy obsession with Glass...