Senior Athletes Switch Sides: Bulldogs Get Recruited to…
Kaeli Smith 
Sport: Cross country
College: Saddleback College
High School Athletic Career in One Word: Perseverance
Quote: "I think I regret counting down the practices because before I knew it, it was already over. I wish I would have just enjoyed both the good and the bad moments more, just taking the time to embrace all the moments because everybody says, 'Before you know it, it's over.' Here we are, it's over." 
Maxwell Gatti
Sport: Football
College: Saddleback College
High School Athletic Career in One Word: Eventful
Quote: "A lot of people don't realize how much work is put into sports. Not just football, but every sport. You see the games, but you don't really see what goes on behind the scenes when you are practicing and working out alone. You really have to be prepared to work hard in order to achieve what you want to achieve."
Prayag Ahire
Sport: Tennis
College: Whittier College
High School Athletic Career in One Word: Exciting
Quote: "Don't ever give up. Keep working hard, because I was happy that I got into the college because I knew how much time and effort I put into the sport. So you will not get results immediately, but over time, your hard work is gonna pay off, so just keep at it."
Naomi Luper
Sport: Volleyball
College: Greenville University
High School Athletic Career in One Word: Fun
Quote: "I was a recruit, so [Greenville] coaches flew me out, and they paid for tickets and the house we stayed in. I met all the coaches and the players and made the official offer there. I am super excited about what is to come in the future, but I am definitely gonna miss the volleyball and track family."
Hope Paredes
Sport: Soccer
College: San Diego State University
High School Athletic Career in One Word: Determination
Quote: "One piece of advice is if you want to get recruited and looked at, you have to do what is best for you and not follow other people's steps thinking that is the best way to get recruited. Everyone gets recruited differently. You need to put yourself out there and make an impact on the coaches."
Joshua Steinberg
Sport: Basketball
College: Calvin University
High School Athletic Career in One Word: Roller coaster
Quote: "I've had ups and downs. Personally for me, I've had injuries almost every year, so you know, there's ups and downs with that. I've had great games. I've had not so great games. They're just the adversities that I've had to overcome. You have your good days and bad days, and that's why I call it a roller coaster."
Allison Kramer
Sport: Swim and Soccer
College: Wheaton College 
High School Athletic Career in One Word: Eventful
Quote: "It was my dream since when I was 9 to play in college for sports, so when I finally got the offer after all the hard work and playing for so long, I was relieved. But mostly excited. It's super sad, but I felt accomplished during my last soccer game last week. The whistle blew. I felt sad but happy because I was playing with the girls that were closest to me. The athletic experience was worth it."
Leave a Comment
Your donation will support the student journalists of Portola High School. Your contribution will allow us to purchase equipment and cover our annual website hosting costs.
About the Contributors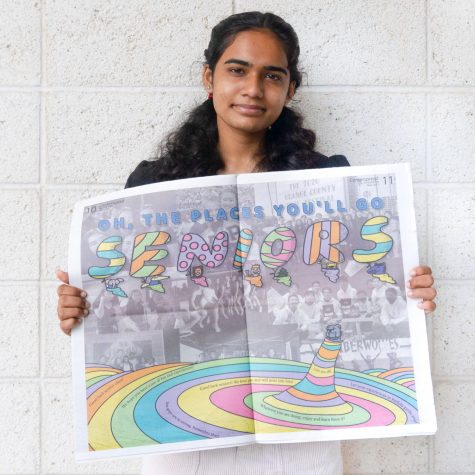 Dheeksha Bhima Reddy, Centerspread Editor
Dheeksha Bhima Reddy is the co-Editor-in-Chief for her third and final year on the Portola Pilot. Through her newfound obsession of drinking coffee (cold...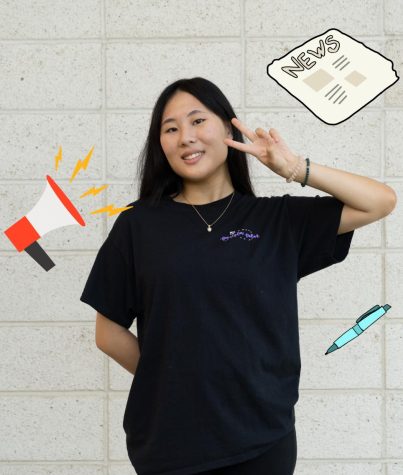 Celine Lee, Co-Editor-in-Chief
Celine Lee is this year's co-editor-in-chief for her third and final year on the Pilot! She is beyond excited to make the most out of her senior year...