Seniors' Last Play is Anything but a 'One Hit Wonder'
The seniors took their final bows for their last performance at Portola High as the audience broke into thunderous applause. Honors Theater Ensemble, an all senior class, put on a self-written play, "One Hit Wonder," on May 17 in the Black Box.
The play centers around a band, in which each character holds the archetypal role of a typical band member. There is Jake, the "addict" (Nick Nieto), Annie, whose parents disapprove of her choice to pursue her passion in the music industry (Ama Loukili), Mick, who tries to keep the band together (Seif Abaskhairon) and Drew, who has prior family commitments that cause her to not be as active in the group (Val Estrada). 
Other characters in the play include Emily, Drew's girlfriend/future wife (Jia Narielwala), Marvis the manager (Kiara Knight) and Mick's girlfriend, Roxy (Clarissa Roman), who eventually goes out with Marvis.
In the play, the band writes a song that initially does not do well, but randomly goes viral online after 10 years. During this time, the band members each go their separate ways. When the band's manager refuses to give them residuals, they reunite to re-record their song. However, they find out that Jake passed away, leaving the play off on a sad note. 
"I'd say one of the most memorable moments was the day before we came up with a joke on the spot," Abaskhairon said. "It ended up making it into the show."
Before cast members could improvise new lines, they first wrote and read through a script during their class. 
"A couple of times, we had some disagreements," Abaskhairon said. "It was about if something makes sense, or if it doesn't, if the character would act this way, or if they won't, different archetypes and stuff like that. But there weren't really any big conflicts, it was always just us trying to get the best version of the play."
Without the background and lighting, which the seniors in Tech Theater assisted with, the play would not have been completely finished. Senior Marco Machado was one of these students who created the scene and props. 
"We improvise a lot of stuff," Machado said. "I threw a prop mid-scene, which in theory is a forbidden thing to do, but also a really memorable thing is that the day we were building the set, I was just having a lot of laughs with my peers Ivan, Thomas and all those. It was just really fun to build all that stuff from zero."
From the hard work and dedication the seniors put into their last play, they were able to share a long-lasting memory that would reflect their experience at Portola High.
"To be a witness to their journey as human beings and as artists has been pure joy," drama teacher Samantha Sanford said. "It's been exciting to see them push themselves to overcome challenges, manage interpersonal relationships, try new things, both in the world of theater and outside of the world of theater, find a community that they feel supports them, and narrow in on how they view themselves as a human being. It's been radical."
Leave a Comment
Your donation will support the student journalists of Portola High School. Your contribution will allow us to purchase equipment and cover our annual website hosting costs.
About the Contributors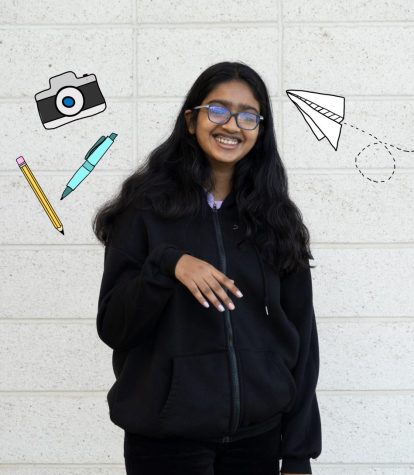 Maitri Allani, Staff Writer
Maitri Allani is a staff writer for her first year of Portola Pilot. She loves to write and read, especially horrible romance books. She is extremely pansexual....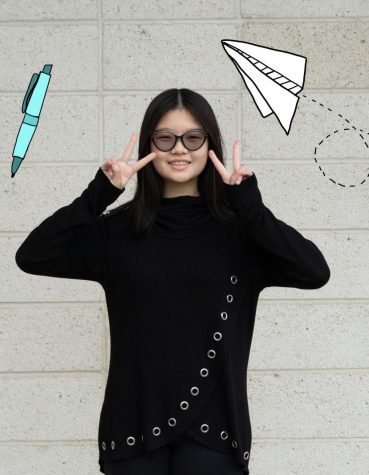 Claire Chan, Staff Writer
Claire Chan is a staff writer for her first year on the Portola PIlot. She is looking forward to learning about the different types of journalism this...