Southern Suffragists Select Special Senator Since Sessions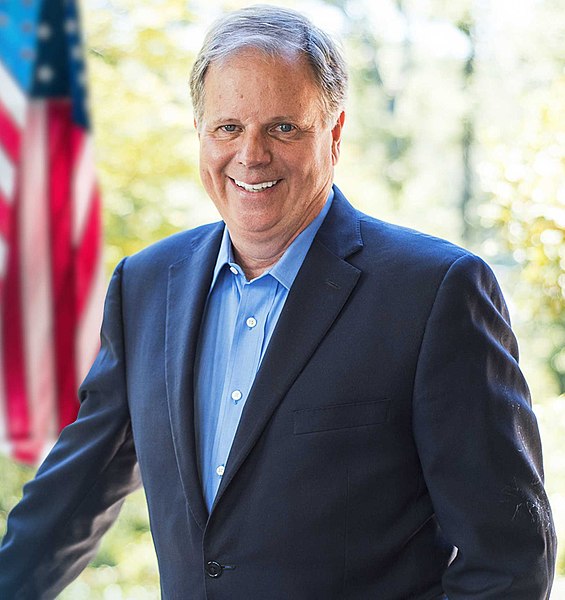 In a marginal victory, Democratic Senate-elect Jones won 49.5 percent versus Moore's 48.9 percent, according to the Associated Press. The last time a Democratic senator was elected in Alabama was in 1992 with the election fo Richard Shelby. Alabaman senator Jeff Sessions resigned from his office to become the U.S. Attorney General on Feb. 8. The candidates to finish Sessions' Senate term until Jan. 3, 2020 are either former state judge and Republican Roy Moore or U.S. attorney and Democrat Doug Jones.
"This election shows the mobilization of people on the ground, getting people to vote, looking at the issues of the moral quality of the candidates," world language department chair Kari Tubbs said. "In Alabama, which is typically more Republican, I think people vote because of [the R next to their names]."
As a result of Session's resignation, then-governor Robert Bentley appointed Luther Strange to fill the Alabama Senate seat; however, a special election is required to reflect the views of Alabama. This position is what both candidates in the special election were campaigning for, according to BBC.
Moore was the Republican nominee for the Dec. 12. special election, and Trump endorsed him during Moore's campaign. Allegations of Moore being a sexual predator are disputed amongst voters, with 48-to-47 percent of childless individuals believing the misconduct, the most notable being that Moore pursued a 14-year-old girl when he was 32, according to BBC.
"Moore is still [eligible] to participate in a campaign because he was the former Alabama Supreme Court Justice and has a proven record and political experience," freshman Vivek Rane said.
Although Alabama is a red state, Moore led only by a slim margin to Jones in exit polls Yet, in specific counties such as Talladega, a gauge for the rest of Alabama, Jones led by two percent, according to NBC.
Jones was the Democratic nominee in the Dec. 12. special election, and former president Barack Obama and former vice president Joe Biden endorsed Jones. According to BBC, the Jones campaign spent around $2 million on television advertising compared to Moore's $300,000 advertisement campaign.
"Trump has possibly made the wrong choice in selecting members from the Senate, since due to this, his margin has become very small, and he does not have a lot of room to make decisions," freshman Ali Dada said.
The Republican to Democratic majority in the Senate is currently 51-49, which is waning after months of political scandals involving other senators.
Without a firm Senate majority, the Republican party faces severe opposition when passing potential partisan bills.