Standing Ovation for Theater Community as Fall Play Goes Virtual
The fifth annual fall play, Tracy Wells' "One Stoplight Town," will be entirely virtual, from production to presentation, according to play director and performing arts teacher Samantha Sanford. Despite being a completely new experience for cast members and audiences alike, the theater department is constantly making changes to adapt to this drastically different format.
Following the announcement of studies published by the National Theater Education Organization proving that projecting voices and singing is considered a super spreader for COVID-19, the drama department reached the conclusion that it will be unable to host rehearsals in-person, even if students are allowed back on campus.
"For our actors, it's different because our show date is pushed to December. We're trying to buy as much time as possible," Sanford said. "Worst case scenario, they will film individually from their homes, and we'll work with virtual backgrounds and some other editing techniques to make it appear that we're all in the same location. Best case scenario, we'll be able to film in very small groups practicing social distancing and masking, being able to film live, then stream to living rooms."
In the midst of the uncertainty surrounding the specifics of the production, several concerns regarding filming locations, play distribution and editing are currently unresolved. 
"I am mostly worried about any technical difficulties that may obstruct the flow of the play," senior Maria Pantoja said. "However, I am looking forward to expanding my capabilities as an actor. Learning how to adapt to new mediums can provide immense growth to previous skills."
The sense of community and family is a large factor of being involved in theater, established through the long rehearsals and bonding events members have been accustomed to. It is important to the community to maintain this camaraderie to ensure a successful and coordinated experience, according to sophomore Val Estrada.
"Through whatever meetings we have, I'm sure there's going to be bonding ice breakers where everyone gets to talk to each other and grow a relationship with each other," Estrada said. "There's also going to be a time where we catch up by reaching out [to each other]. I think communication is going to play a really big role in making this show successful."
Although there are several aspects of the virtual fall play that are unfamiliar to many drama students, such as the audition process being conducted on FlipGrid as well as new filming techniques, the drama department hopes to continue to display resiliency in order to sustain their united passion for theater, according to Sanford. 
"
I think it's a testament that artists will continue to create even when their circumstances have drastically changed."
— Samantha Sanford
"I think students will lean into it and embrace the fact that it is different, but it's still an opportunity to push ourselves and grow and learn because it's a whole new medium," Sanford said. "The world of theater has completely changed in six months, and I think it's a testament that artists will continue to create even when their circumstances have drastically changed."
Sanford will conduct auditions, which will involve submitting a FlipGrid video during the submission window of Sept. 15-17.
About the Contributors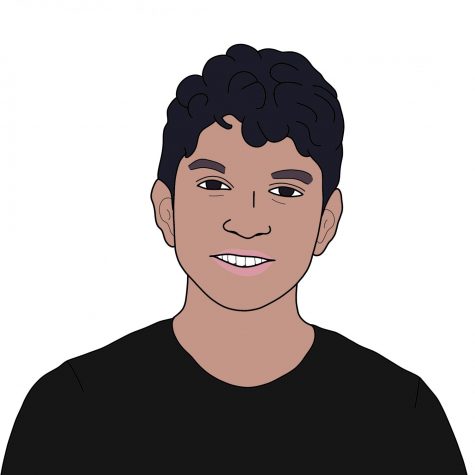 Akshay Raj, Editor-in-Chief


Akshay Raj is your co-editor-in-chief of the Portola Pilot this year. In his final year as Portola Pilot staff, he is beyond excited to help bring...
Claudia Lin, News Editor
Claudia Lin is the 2020-21 Co-News Editor and she is extremely thankful to be a part of the Portola Pilot staff for the second year. While she is excited...