Star Wars: New Fan-Film set to Become Most Expensive Created
While fans looked forward to seeing "The Force Awakens," "Rogue One" and "The Last Jedi" in  December of 2015, 2016 and 2017, Disney will not be releasing an addition to the Star Wars franchise this holiday season. Rather, Star Wars fans are gearing up for a different type of Star Wars story – "Vader: Shards of the Past".
One of the most prominent Star Wars YouTubers, Star Wars Theory (SWT), is creating a fan-film about the evolution of the major antagonist, Darth Vader, from his heroic Jedi origins to evil Sith lord. The film will begin eight months after the events of "The Revenge of the Sith" and will follow up on Darth Vader's hunt for one of the last surviving Jedi, Mace Windu. Along the way, the Sith lord will struggle with his new identity and the death of his wife.
The YouTuber promises a much darker tone compared to the official Star Wars films, with increased amounts of intense action that will, according to the film's now-defunct Kickstarter page, make viewers "scream as Vader is pushed beyond what we've ever imagined."
Distinct from other fan films, SWT is spending nearly $1 million of his own money to fund the project. According to his YouTube channel, he has hired professional crew members, cast and equipment to create a fan-film of Hollywood quality. Director Danny Ramirez boasts a masters in directing from USC and studied under veteran stunt coordinator/director Simon Crane. Crews of VFX animators and artists recruited from around the globe quite literally work 24 hours per day. Most interestingly, SWT was able to acquire the same lights used in Snoke's throne room as well as cameras from "Rogue One" and "Solo."
A film of such magnitude was bound to catch the attention of Disney, the owners of the Star Wars franchise. In June, SWT and Disney reached a deal: Disney supported the film, but SWT was not allowed to monetize the video or cover costs through crowdfunding. Consequently, Star Wars Theory broke up the film into a series of free 5-15 minute videos. The first episode will release on YouTube (ad-free) on Dec. 20.
About the Contributor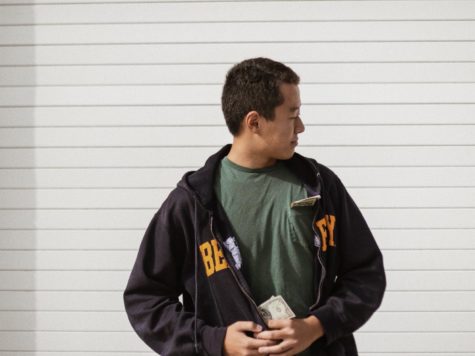 Benjamin Kim, Business Team
Benjamin Kim is on this year's Business Team. This is his first year in the production, and he is excited to make money for the production! Outside of...