Student Choreographers Steal the Show at Annual Winter Dance Concert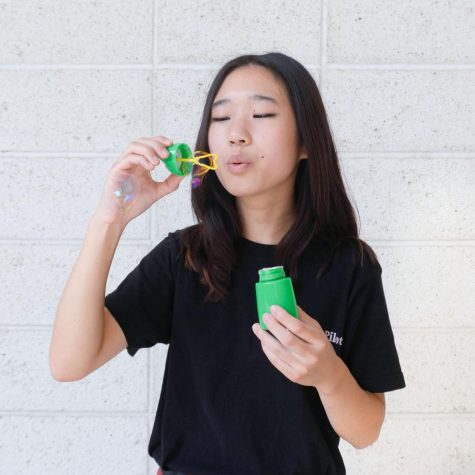 More stories from Lauren Hsu
Students rush to and from the dressing room and dancers fine tune their choreography, all while upbeat music blasts through speakers—a typical lunch break the day before a concert.
Students from Dance 3 and Dance Company choreographed 21 original or adapted and modified dances for the annual winter dance concert, "Under the Stars," on Dec. 6. The freshmen class featured Chloe Doolaege and Chrisen Yang as choreographers. The sophomore class showcased choreography by Cinta Adhiningrat, Keyana Ayaz, Amy Chen, Neha Gujjula, Shreya Shah, Sophia Steinert, Ramiyah Thorn, Maya Vanek and Mia Zappala. Junior choreographers included Megha Andraju, Kimiya Ayaz, Kate Dang, Sonia Goyal, Eric Hao, Annie Li, Hope Paredes, Ashley Presnell and Zakyra White. The senior choreographers were Jasmine Asami, Jill Gutierrez, Natalie Johnson, Faith Nguyen, Frances Ning, Piper Porter and Paris Zhuang.
These dances were performed alongside those choreographed by dance teacher Niccole Patton.
"I didn't really know what to expect because this is my first time I've ever taught," Patton said. "I love how everything turned out. I'm very proud of them all; [the choreographers] did a really good job."
Student choreography covered a range of genres, from contemporary to Bollywood to jazz, a reflection of the unique backgrounds of dancers across all levels.
Zappala decided to use her piece, "Crybaby," as a tribute to her favorite band, Waterparks. The techno beat provided her with opportunities to incorporate sharper and more defined movements that accentuate the solitary message of the lyrics.
"[The dance] is mainly about how some people have others that they can rely on to get through problems, while some other people don't," Zappala said. "You can see it throughout some of the movements that there's partner work versus solo work, and it shows the contrast and how people have others to help them while some are just alone."
Vanek took a very different approach with her dance. Choreographed to the song "Jar of Hearts," it uses a more lyrical style to illustrate the concept of romantic heartbreak. Every student-choreographed piece was the product of the individual's unique vision and relationship with the song, regardless of genre.
"There's a huge difference between just executing choreography and actually making the choreography yourself, so having to do it and being on a schedule forced me to really think about it and focus in on what exactly I wanted to do," Vanek said. "It's really fun, and it's a nice experience. It's really exciting to be able to have complete creative freedom and get to work with such amazing people."
Most students choreographed a group performance, which meant that cooperation and teamwork played a big role in the piece's execution. Dancers worked closely with their choreographers to ensure that the correct message was being communicated to the audience, offering critiques and suggestions as they became more familiar with the dance.
"Student choreography makes things really unique; you have a student choreographing something that means something to them," Li said. "Working with Maya, we helped to bring her piece to life and give her more of the feeling within the dance."
The success of student choreographed pieces could only have been made possible through the dedication of the dancers involved. Each walked away from this experience with a greater appreciation for the performing arts or a newfound confidence in their skills.
"I doubted myself a lot before deciding to [choreograph]…I thought I wasn't a good dancer, or I wasn't good enough or talented or creative enough to accomplish it," Zappala said. "But after just pushing myself and just doing it, I feel like it's the easiest way to just try it and have fun. Even though you might not be the best dancer or kick your leg high enough or do as many turns as other people, it's more about what you can think of creatively and what you want to express to the audience."
Leave a Comment
Your donation will support the student journalists of Portola High School. Your contribution will allow us to purchase equipment and cover our annual website hosting costs.
About the Contributors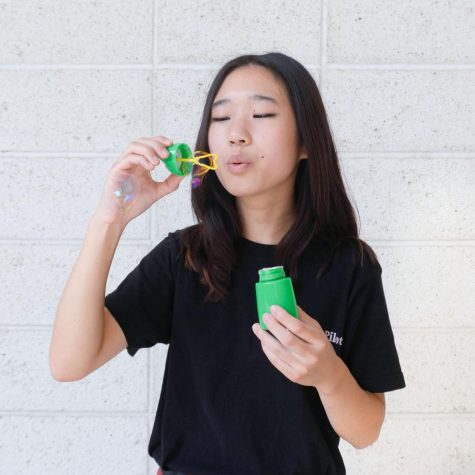 Lauren Hsu, Opinion Editor
Lauren Hsu is your Opinion Editor and Co-Social Media Manager for her third and final year on the Pilot staff. She is looking forward to making even more...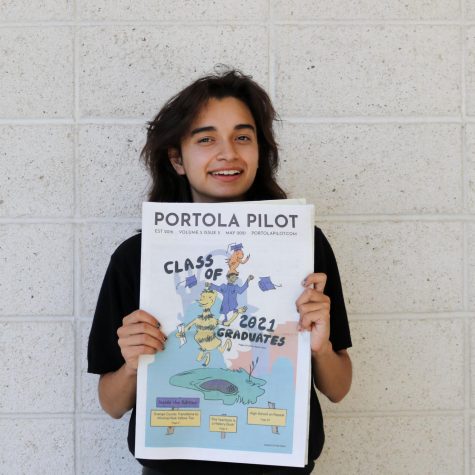 Nate Taylor, Front Page and Photo Editor
 Nate Taylor is the 2021-22 front page editor and photo editor. He is ready to improve his design skills and create memorable Portola Pilot front covers....