Student Small Businesses: Senior's Dreams Are No Longer a Delusion Through Clothing Brand Delusional Matter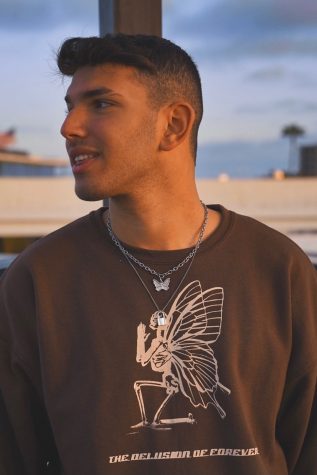 As the time on the screen changes from 1:59 to 2:00 p.m., senior Youssef Yassin's new website, delusionalmatter.com, makes its Feb. 22 online debut, releasing neutral colored sweatshirts and modern designs. 
Yassin's clothing brand, Delusional Matter, has been an aspiration since he was a sophomore.
"I'm a shopaholic, and I love spending my money," Yassin said. "I go into stores, and sometimes the graphics don't resonate with me, or they don't have them in the size that I want. I was so sick of it, and I was like, 'How hard is it to make a design that looks nice and is a nice size?' Well, now I know how hard it is, but I was kind of bored of everything out in the market, and as for my fellow people who shop for therapy, poor them!"
Yassin currently has two sweaters for sale on his website: the "DELUSION OF FOREVER CREWNECK" and the "MIND MATTER CREWNECK," each for $40. He is continuing to release the remainder of his neutral collection and is planning to unveil a unisex spring collection featuring pastel colors.
"I'm inspired by mixing dreams, reality and escapism," Yassin said. "A lot of people escape to their dream reality, and they see certain images, and I wanted to base my brand off of this idea of a fragmented idea. One of my sweaters says the 'DELUSION OF FOREVER,' which to me captures the idea that forever isn't promised, and our perceptions of it are all relative."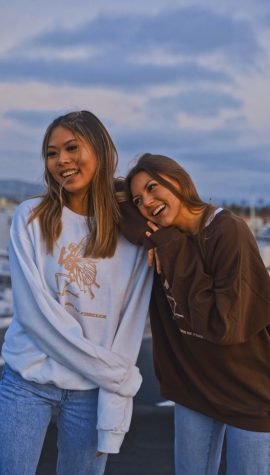 Yassin's "DELUSION OF FOREVER CREWNECK" features an image of a dreary skeleton with delicate butterfly wings. According to Yassin, the figure prays to the universe for the idea of "forever," but the skeletal design mocks his dead dreams while the vivid wings reveal how dreams outlive reality.
"Anytime I felt stuck, I'd draw inspiration from this a Pinterest board," Yassin said. "Once I figured out my own designs and sketched them out and put them in Illustrator, I talked to a few people I was working with to help me make the shirts, but then I decided I wanted to make them on my own since it felt more authentic and personal."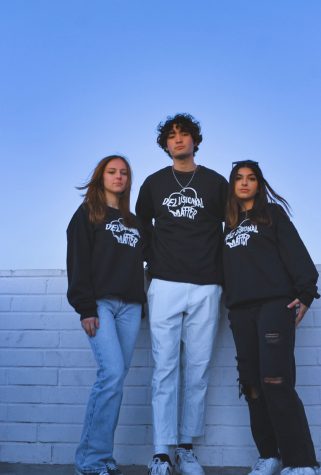 Surveying close friends about their opinions on factors such as quality, price point and comfort, Yassin has received immense support from those around him.
"There have been so many times when something has gone wrong, and I've wanted to just be like, 'I don't want to do this anymore. Screw this brand. I'm so tired,' but then my friends will remind me why I started," Yassin said. "For my birthday gift, a lot of my friends just gave me money to invest in my brand, so people helping me through this and supporting me has helped a lot through everything." 
While Yassin's official target audience is high school and college students, he remains dedicated to curating designs everyone feels comfortable in.
"Youssef ran a lot of ideas by me," senior Sherine Ismail said. "The first one he sent me was just awful, and he knows it too. We talk about it all the time. I literally told him, 'You can do so much better than this,' and we just kept bouncing ideas off one another, and he came back with some great designs, and we continued going from there." 
Ismail and senior Adele Yoon modeled pieces along with other friends of Yassin in photographs currently displayed on the Delusional Matter website. 
"Anyone who knows Youssef knows he's super vibrant, he's super outspoken, and he's very sure about who he is as a person, and that shines through in his brand," Yoon said. 
"
Anyone who knows Youssef knows he's super vibrant, he's super outspoken, and he's very sure about who he is as a person, and that shines through in his brand."
— Adele Yoon
Leave a Comment
Your donation will support the student journalists of Portola High School. Your contribution will allow us to purchase equipment and cover our annual website hosting costs.
About the Contributors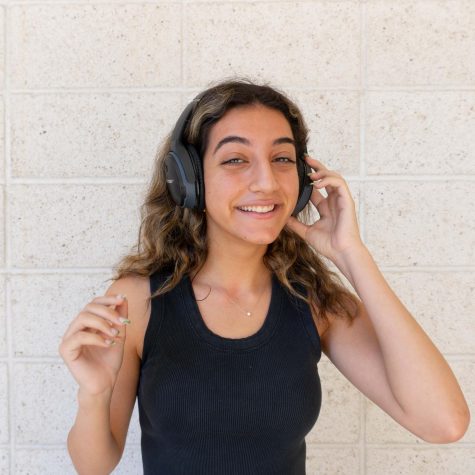 Kayla Moshayedi, Director of Media
Kayla Moshayedi is your Media Director and Co-Social Media Manager for her second and final year in the Portola Pilot. She is most  looking forward a...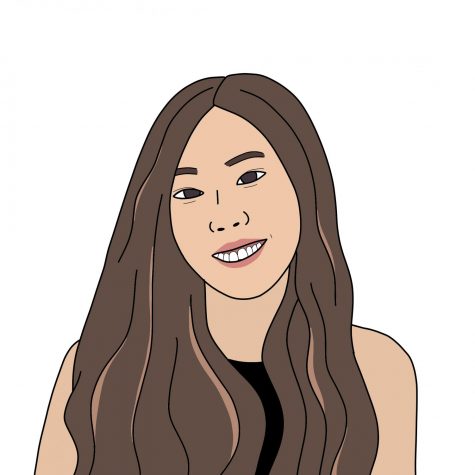 Ariana Wu, Social Media Team
Ariana Wu is a member of the Portola Pilot social media team and business team for her second year on the Portola Pilot. Aside from being on the pilot,...