Students line up to get into "The Heart of the Matter"
As the auditions took place behind the stage doors, students anxiously awaited the exit of earlier auditionees. On September 11 and 13, students lined up at the theater from 3:30 to 5:30 pm to try out for this year's play, "The Heart of the Matter."
The director of the play this year, Jeanne Jelnick, auditioned students one by one inside the theater after school to find the perfect cast. "We're encouraging the students to choose the sonnets that Shakespeare wrote…After that we're going to give males and females different passages from different characters," Jelnick said.  
The passages from the play were in contemporary English, as Jelnick did not want the students to worry about the pronunciation of difficult early Renaissance English. Her main focus was the students' abilities to express themselves and the emotions of the passages they were given.
"We don't want the early renaissance language to be the reason that somebody doesn't get a part," Jelnick said. "We want to see what a person can do in terms of their performance with language their comfortable with."
After the first round of auditions, Jelnick also held call-backs from 3:30 to 6:30 pm on Thursday, Sept. 20. Forty students returned to to the theater to re-audition and finalize their place in the play. The final cast was announced on Friday, Sept. 21 at 3:00 pm.
"It's such a great experience," said Noah Kim, a sophomore who auditioned and returned for callbacks. "You get to go up there and go through the motions of being something that you're not and it's kind of liberating because you get to try it out, see what you like, see what you are, and see what you're capable of doing."
About the Contributor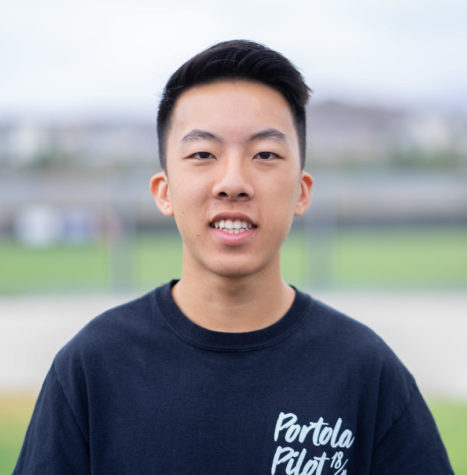 Nicholas Hung, Business Manager
Nicholas Hung is one of your 2019-2020 business managers. This is his second year on the Pilot and last year at Portola, and he hopes to get a steady flow...