Teachers Break Barriers Through Interdisciplinary Learning Projects
The 1920s: Literary & Language Arts and Social Studies
Sophomore Honors American History and American Literature classes will host a collaborative project centered around American culture in the 1920s. In Honors American History, students will research a historical figure from this time period to represent in class. American Literature students will produce a creative piece, like poetry, visual art or a musical composition, that reflects a theme from the Harlem Renaissance or F. Scott Fitzgerald's novel, "The Great Gatsby."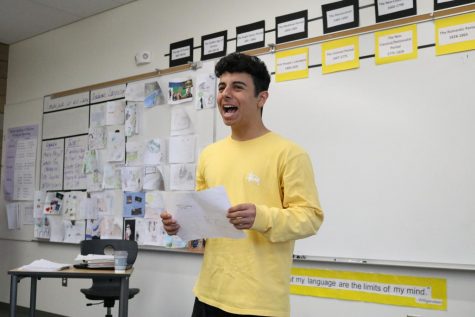 On Jan. 15-16, the artwork will be displayed in the 600 building collab space during the Honors American History speakeasy party, and Honors American History students will select a piece that resonates with their chosen historical figure and justify why they made their decision. This collaboration will allow students to understand how historical events influence art and lead to the development of literary movements. By connecting two different subjects through the study of the same time period, students are able to gain insight into the ideas and perspectives that shaped the 1920s.
"[Interdisciplinary learning] is really important, because when people only compartmentalize and see each discipline as completely exclusive from one another, that's how you have, for instance, a fixed mindset in a way," Literary Language Arts teacher Doris Schlothan said. "I think that when you compartmentalize [learning], it gives people more reason to believe that they'll never truly enjoy or be successful in something else. And that's just not real life."

Spanish 1 and Visual and Performing Arts
Although their plans are not yet finalized, the visual and performing arts and world language departments are hoping to collaborate to help Spanish 1 students improve their fluency through cultural integration. Instrumental music will perform the traditional folk song, "De Colores," for Spanish 1 students, who will sing along to the Spanish lyrics with choir groups.
"We're planning to touch on colors in the spring, and so there's a song called 'De Colores' [that] talks about the colors of the rainbow and springtime," Spanish teacher Grace Maginn said. "We felt like it would be a great collaboration to be able to teach the colors and then give students the opportunity to have exposure to the musical element of it while also the Spanish component."
Music is known to transcend linguistic boundaries and is often used by language-learners to assist with memorization. The simple, yet catchy tune of "De Colores" allows Spanish students to quickly learn the lyrics and ultimately become more familiar with the language. This cross-curricular partnership will introduce students to unconventional studying techniques and encourage them to pursue knowledge outside of their comfort zones.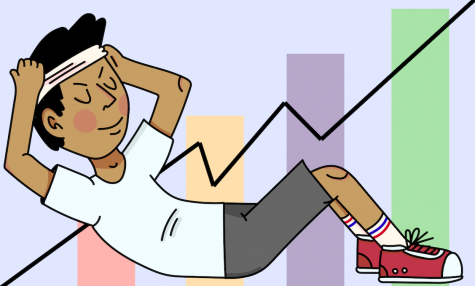 Math 1 and Physical Education
Physical education teachers are planning to collect data from students in the Fit4Life course to be used as examples during the Math 1 statistics unit towards the end of the second semester. Math teachers will integrate this information into practice problems to help students become more familiar with statistics and help them realize the real-life application of the unit.
"[Fit4Life teacher Brittany Frymire is] going to do some work with getting us some data, real life
data from the kids, whether it be how many sit ups they can do or how much weight they can lift," math teacher Diana Vedder said. "Once we get all the data, we're actually going to use that data in our math class and do statistics on it."
Although math and physical education courses may seem like an unlikely pairing, connecting the two will allow students to analyze real-world data and understand how statistics remains relevant outside of the classroom.
The integration of personal data is unique to this collaboration, as math classes typically rely on textbooks or online worksheets for scenarios that students can apply their problem-solving skills to and learn from. By helping students recognize the connections between different subjects in school, teachers hope to better prepare students for real-life situations that will require them to be well-rounded in a variety of skills and disciplines.