Teachers Wrap Their Classrooms in Festivity
Ranging from colorful Christmas lights in math teacher Shelley Godett's room to spiffy Christmas trees in the music rooms, many teachers decorate their teaching environments for the soon-approaching holiday occasions.
ASB hosted an opportunity for advisement classes to earn donuts in the Christmas door-decorating contest, in which advisement doors could aim to excel in a mix of criteria: most creative, most festive, most above and beyond, and funniest. Although most of the holiday decorations are motivated by the mouthwatering prize, some teachers decorated beyond their doors to get their students into the holiday spirit. 
"So the choir program obviously they have a big concert, and part of getting students excited for doing the concert I think is getting people in the holiday spirit, and so I always like to surprise my students, so every year after Thanksgiving break I always totally decorate the classroom," visual and performing arts teacher Adrian Rangel-Sanchez said. "It gets students into the holiday spirit and gets them excited about coming to class."
"
I love the holidays a lot, so just being able to look over at the tree personally makes me happy, and I'm hoping it will make some students happy."
— Nicole Larson
The high ceilings in Rangel's room is decorated with colorful lights, various wreaths as well as a stocking collection evenly distributed throughout the room. There is also a tree tall as the door, displayed with many ornaments in the colors of silver or red. Even Rangel's famous duck, positioned on top of the projector, is dressed with ribbons and gift stringing on it's head and body.
Visual and performing arts teacher Tina Murphy and video production teacher Grace Waldner also hung up numerous multi-colored stringed lights on the walls and ceilings of their rooms to create a cozy atmosphere for students. The tree set up with tiny ornaments next to the door also was set up to cheer students up during their busy final week. 
"It's celebrating like a milestone," Waldner said. "This is like the end of the semester and like it's a time of celebration and it's a hard week for students so it lightens their load a little bit and makes them have a better week." 
Additionally, math teacher Nicole Larson showed hints of Christmas spirit through her tiny tree set up next to a window. Although as of now her lineup is small, she is already planning to expand her collection of decorations for future years to be filled with more festivity. 
"I love the holidays a lot, so just being able to look over at the tree personally makes me happy, and I'm hoping it will make some students happy," Larson said. "Maybe in the future years [I will decorate my classroom further]; since this is my first year of Portola, I have a low supply of these things, but I am hoping to accumulate more each year."
About the Contributors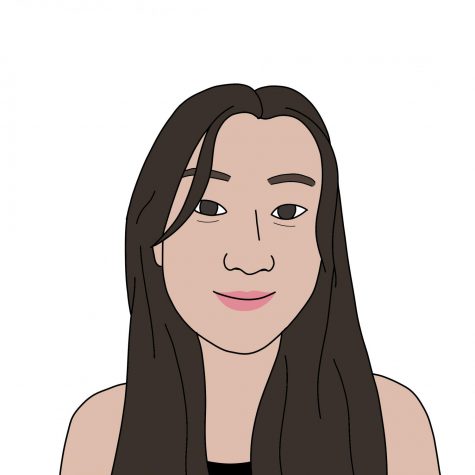 Bia Shok, Features Editor
Bia Shok is the features editor for the Portola Pilot 2020-2021(her second year on the staff!). Journalism is her absolute favorite class and she loves...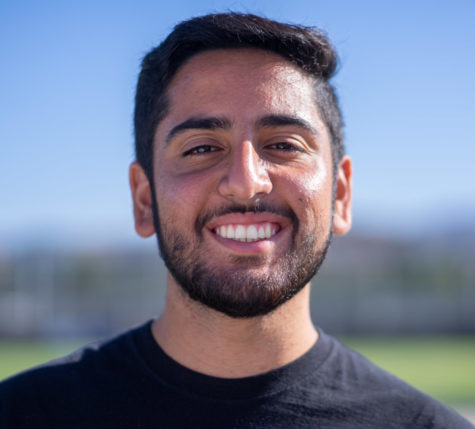 Shawyan Rooein, Centerspread Editor
Shawyan Rooein is your Centerspread editor of the Portola Pilot for the 2019-2020 school year! This is his third year on the Portola Pilot team and he...