The Art of Inspiration: A Look Inside How Athlete Zain Alzobiedie Finds Motivation
Multi-sport athlete and sophomore Zain Alzobiedie does not have to look far to find figures in his life who motivate him to improve. Alzobiedie has drawn inspiration from a variety of sources – from people in his life to famous athletes to characters in movies or books. Now, he has the confidence to pursue both soccer and football and find another huge source of motivation: himself.
Alzobiedie has been playing soccer for as long as he can remember. He has always looked up to and drawn motivation from his father, Al, who played sports as a student and continues to play on weekends.
As Alzobiedie gradually built his soccer skills over the years, his father was always there to remind him how far he had come.
"My dad really pushed me as a kid to get into soccer, and when I was feeling like I didn't want to pursue it as much anymore, he'd push me like, 'Zain, you were really good!'" Alzobiedie said. "My dad's support, it kept me going and kept me on the right track."
But according to Alzobiedie, something clicked when he entered ninth grade. Being exposed to Portola High's diverse athletics program meant that he was faced with more choices than just improving his soccer skills, and Alzobiedie was striving for a new challenge.
"I always used to train and then I felt, 'Oh, I'm already good at this. Let me try something new, just as a side hobby. Let me start football,'" Alzobiedie said. "And it was fun — and then I realized I wasn't good at it, so I put soccer on hold for the time being and started training more football."
Although his father still wanted him to pursue soccer, he again helped raise Alzobiedie's self-confidence, encouraging him to identify areas for growth despite his initial struggles with the sport.
"With my dad, I'm always seeing improvement every season," Alzobiedie said. "When he trained with me, it'd be less of something that'll drain me but more of something that I'll actually enjoy. It makes me feel like I'm doing better, rather than just feeling drained and not doing as well as I should."
Alzobiedie also draws motivation from the media, whether it is relating to movies like "Coach Carter," which follows a basketball coach's mission to transform his team's attitude, or documentary films like "Believe," which features the story of high school basketball player Jared McCain.
According to Alzobiedie, reading has been particularly impactful, as it was through books that he motivated himself to turn his academic performance around in his freshman year. Currently, Alzobiedie is reading titles like "Everything Happens for a Reason" by Kate Bowler, which tells of a terminal cancer patient trying to find new meaning in her life.
"I like reading books that'll push me towards the right direction," Alzobiedie said. "Movies might motivate me, but in my aspect of motivation, I think of books."
The motivation Alzobiedie seeks daily has allowed him to maintain his belief in himself, even on days when he struggles, according to Alzobiedie.
"The days that are usually hard for me, I'll think, 'Just let me put in everything I got for today,'" Alzobiedie said. "My standards are set, and you're either higher than that standard, or you're at the standard."
Leave a Comment
Your donation will support the student journalists of Portola High School. Your contribution will allow us to purchase equipment and cover our annual website hosting costs.
About the Contributors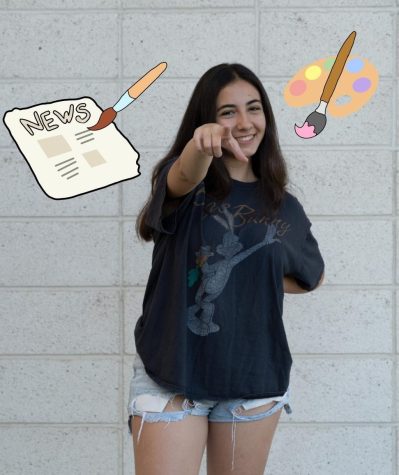 Shaina Taebi, Centerspread Editor
Shaina Taebi is the Centerspread Editor and is beyond excited to spend the year designing one of the few colored pages in the Portola Pilot. For her second...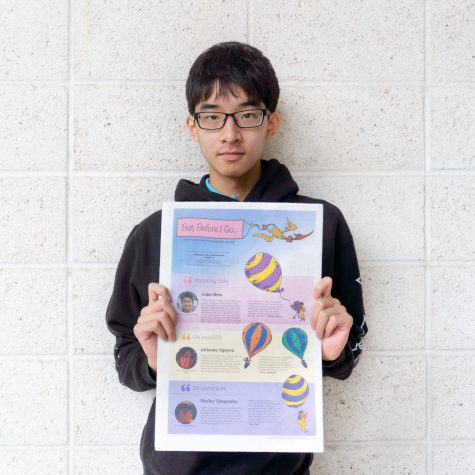 Justin Tang, Back Page Editor
Justin Tang is the Portola Pilot's Back Page Editor for the 2021-22 school year, his second and last on the team. Throughout the year, he'll make sure...