UC Berkeley Ordered to Cut New Undergraduate Enrollment by One-Third
Applicants to the University of California, Berkeley received an email on Feb. 14 that the university may reduce its new undergraduate enrollment by at least 3,050 students for the 2022-23 academic year, only about a month before decisions were expected to be released on March 24.
The announcement followed a Feb. 10 ruling from the California First District Court of Appeal. The Court upheld the August 2021 ruling of Alameda County Superior Court judge Brad Seligman, who agreed with the lawsuit's complainant, a local organization called Save Berkeley's Neighborhoods. In June 2019, SBN sued the university, arguing that a proposed university expansion plan would strain Berkeley's housing market and cause negative environmental impacts for the city.
As a result of the ruling, the university was ordered to freeze student enrollment to its level of enrollment during the 2020-21 school year, leaving fewer seats for incoming freshmen and transfer students this fall.
"I think it shocks everybody because, of course, we understand transfer students and upperclassmen are the priority. But at the same time, I wish this news was given to us a little earlier, maybe when we applied or something," senior Britney Vuong said. "I know some of my classmates are more like, 'Oh, we spent money to apply' and now there's an even smaller chance to get in."
SBN offered to settle with UC Berkeley on the basis that enrollment growth would be tied to housing production, but no agreement has been settled, according to SBN president Phil Bokovoy. 
"For them to claim a crisis at the last minute, it's a crisis of their own making," Bokovoy said. "I mean, they knew back in August that they had an enrollment cap."
Counselor Nicole Epres said she is hopeful that this enrollment freeze will not negatively impact Portola High students.
"We thought as a team last year, we did see a big increase in UC acceptances," Epres said. "And will that change this year because of UC Berkeley? I don't think so. I think our students will still be able, and are very competitive, to be accepted into any other UC."
UC Berkeley filed an appeal to the Supreme Court of California on Feb. 14, requesting that the enrollment freeze be put on hold. The appeal will be briefed during the spring and summer of 2022, and a final decision is expected before the end of this year, according to Berkeley News.
"The university wants to ensure that thousands of matriculating high school seniors deserving of admission to UC Berkeley are not denied that admission as a result of an erroneous order that far-exceeds the trial court's jurisdiction," UC Berkeley public affairs said in a statement.
Because UC Berkeley only guarantees housing during undergraduates' first year of enrollment, students wishing to complete their undergraduate degrees at the university must find housing in UC Berkeley's surrounding neighborhood, according to Berkeley Housing.
According to UC Berkeley sophomore and Portola High alumnus Jimmy Kang, he and his classmates sought assistance from Berkeley Housing during their apartment search, but their efforts to get in contact with representatives were unsuccessful.
"I don't know a single person in Berkeley that doesn't agree with reducing enrollment, especially because housing, first of all, is monstrously expensive," Kang said. "Second of all, it's affecting the environment around Berkeley, and I think everyone can pretty much agree with that."
Now in his sophomore year, Kang pays $1,500 a month to live with three other roommates at Panoramic Berkeley, an apartment complex five blocks away from campus. The building frequently experiences internet outages without warning during periods of inclement weather, which is especially disruptive as students interview for jobs and attend online classes, according to Kang.
The university received a total of 112,820 applications last year, nearly 30,000 more compared to the previous year, according to enrollment data from the University of California's Office of the President. Part of this surge may be due to UC application requirements easing across the board, including the UC Board of Regents' unanimous decision to go test-optional in May 2020 and to be test-blind the following year, according to Epres.
"Berkeley has this prestigious name to it, and it's understandable from the organization that is suing the school what their reasons are," Epres said. "Of course, as a counselor, I want all of my students to have the opportunity. And if this is a reason for them to not be admitted simply because they were being told by the Supreme Court that you need to freeze 3,000 acceptances, if that's impacting one of my students, my heart is torn."
View Comments(1)
Your donation will support the student journalists of Portola High School. Your contribution will allow us to purchase equipment and cover our annual website hosting costs.
About the Contributor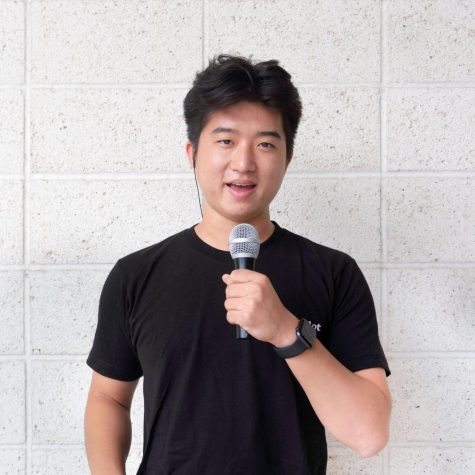 Ryan Jung, Co Managing Editor
Ryan Jung is the co-managing editor of the Portola Pilot. He is looking forward to working in the newsroom three times a week and communicating with Pilot...