Virtual Winter Orchestra Concert Will Create Harmony from Stage to Screen
As music director Desmond Stevens waves the baton to each count, half of his face remains hidden behind a mask. Though the music flows every day from Room 304 as it does each winter, this year the sound is a little more quiet, as half of the class sits behind a screen at home. 
Even with the difficulties that the pandemic brings to rehearsals, orchestral musicians and directors Stevens and Kyle Traska have worked for months to restore the joy of performing music this winter. String, Concert, and Symphonic orchestras will record their pieces with the help of Advanced Video Production and Film-ED as a part of the virtual winter orchestra concert in January. 
"There's no real dedicated theme to this concert, except 'Let's get out, and let's play some music and have fun," Stevens said. "Given the circumstances that we were in, being away from everyone for such a long time, it was really difficult to choose literature appropriate for everyone in a particular group."
Though there is no traditional theme as previous winter concerts have had, the performance still offers musicians an opportunity to showcase the variety of musical skills they have honed in the past months.
"[My favorite piece is] 'Carmen.' It's really dramatic from beginning to end," freshman and concert orchestra violinist Lawrence Mi said. "'October,' musicality wise, is very flowing and smooth, like a river. And for 'Maharaja,' you can hear in the snaps and rhythms that the song is meant for you to have fun with it."
In order to create a unified sound with such limited time and space, especially with the restrictions that the pandemic has placed on rehearsals, musicians have devoted an even greater amount of effort to this concert.
"I miss having a stand partner… it's really nice to have a stand partner to help you through the music. You teach each other stuff [and] you learn from each other," senior and symphonic and concert orchestra violist Wesley Tjangnaka said. "I just miss the intimacy of a normal concert."
Despite how different it may look from a traditional concert, the performance is an opportunity to bring music back to everyone through shared artistry even beyond a screen.
"
Music can't exist in a vacuum. It has to exist for somebody"
— Desmond Stevens
"Music can't exist in a vacuum. It has to exist for somebody," Stevens said. "Even if the applause won't be there at that immediate moment, that rush we get as performers trying to do the best version of what we can do onstage is still something that's really special."
Leave a Comment
Your donation will support the student journalists of Portola High School. Your contribution will allow us to purchase equipment and cover our annual website hosting costs.
About the Contributors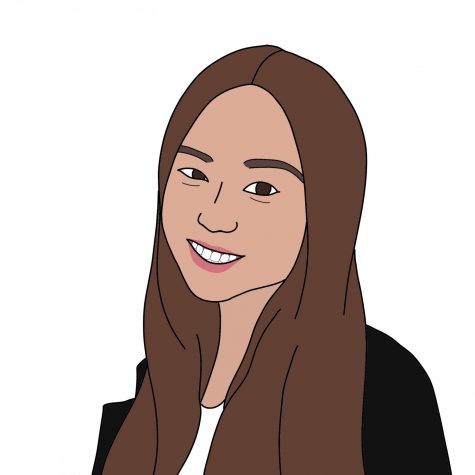 Jenny Won, Opinion Editor
Jenny Won is your Opinion Editor for this school year, her third and final year on the Portola Pilot. After having been with this program throughout almost...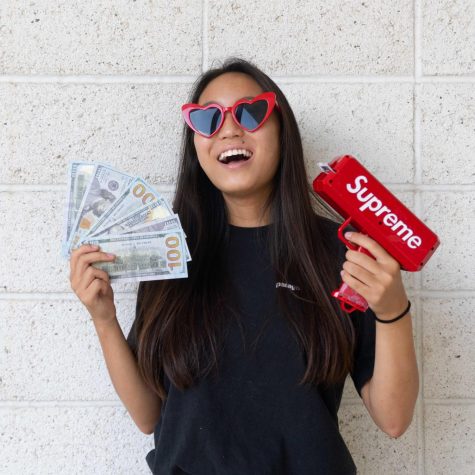 Michelle Kim, Business Manager
Michelle is a Business Manager for her second and final year on the Portola Pilot. She is a fierce advocate for education equity and frozen yogurt, with...