Why These Teachers Changed Majors
Declaring a major in college can greatly influence one's academic and professional career. Math teacher Shelley Godett, science teacher Jeralyn Newton and counselor Nicole Epres stand among the one-third of college students who changed their majors, according to the National Center for Educational Statistics.
Godett, who studied at Saddleback Community College, Humboldt State University and California State University, Fullerton, changed her major because she discovered her true talent in mathematics. After starting out as a marine biology major, she later became a math major at the end of her sophomore year under the influence of her math professor.
"I was taking all these higher math classes and getting the highest grades in all of them… I talked to my math professor and thought, 'Maybe this is what I should be doing,'" Godett said.
For Newton, switching majors was to explore her potential interests. She started as a biology major at Oregon State University but changed her major eight times in various science fields including zoology, chemistry and marine biology. She ultimately returned to biology.
"I got to school and saw all these crazy cool classes I didn't even know existed. There were so many I wanted to try, so I just went for it," Newton said. "None of the majors I tried out were too far from what I began with, and all of them ended up benefiting me in the end."
Epres decided to change her major from biology to political science before going into college. After applying as a biology major, she realized at the end of her senior year of high school that her passion for political science was bigger than that for biology. Later, Epres made another switch to sociology, which she could see herself making a career out of after college.
"I come from an Asian-American household, so there were certain expectations. My brother is an engineer, and my sister was in law, so I was expected to go into the medical field," Epres said. "But I knew I wanted to switch [to political science] even before going in. After going in, I took a sociology class and ended up falling in love with it… I looked into how I can utilize this profession and decided to switch again."
All three, as well as many other teachers on campus, have different reasons for changing their academic pursuits. They understand students' struggles of figuring out which path to take after high school, whether it be declaring a major or deciding what type of school or work is right for them.
"It's so important to be open-minded," Epres said. "A lot of students put themselves in this rigid box, thinking that [their plan] is the only option, but really, it's about going in and figuring out what actually works for you… You might find something that clicks better or decide that maybe your original plan isn't something you want to do for the rest of your life, and that's okay."
About the Contributor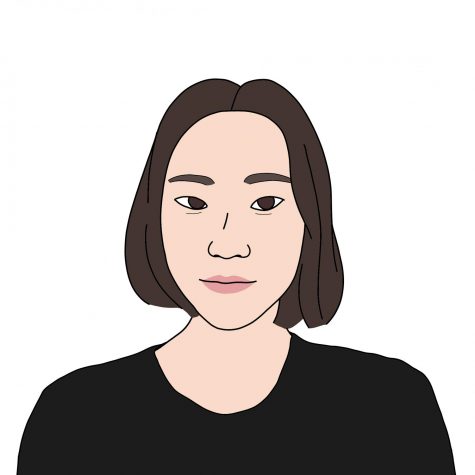 Jaein Kim, Director of Photography
Jaein Kim is the Director of Photography this year on the Portola Pilot. She is extremely passionate about visual media ranging from digital art to videography...