A Classic for the Ages. What is 'Jeopardy!'?
This classic game show, renowned for its unique format in which contestants are given the answers and expected to respond with questions, was first conceived by television host Merv Griffin and made its debut on March 30, 1964. What is "Jeopardy!"?
For over 50 years and counting, "Jeopardy!" has been a constant source of entertainment, an opportunity for both trivia enthusiasts and casual watchers alike to put their knowledge of various categories, ranging from American History to Journalism Cliches, to the test.
If a contestant performs particularly well on "Jeopardy!", it is even possible for them to become famous, as was the case with Ken Jennings, who set the record for the longest consecutive winning streak. 
"I grew up on 'Jeopardy!,' running home every day after school to test my brain power against the sweater-wearing librarian types behind the three lecterns," Jennings said in a Smithsonian Magazine article. "These people learned stuff, the show seemed to say, and look how they're succeeding! The things they put in their heads actually came in useful! It was exactly what I needed to hear at that age."
What makes "Jeopardy!" stand out from other primetime television shows is not so much its trivia-aspect but perhaps its familiarity. The format has barely changed throughout its duration, and even the iconic "Jeopardy!" theme, formally known as "Think!," has become so recognizable that impatient individuals often make it a habit to sing the tune as they wait for another person's response.
But "Jeopardy!" has also become synonymous with its wise and wise-cracking host Alex Trebek, who began hosting the show in 1984 and continued doing so for 37 years, according to the New York Times. Trebek passed away at age 80 on Nov. 8 due to stage-four pancreatic cancer, but prior to that, he had continued hosting while receiving chemotherapy.
As host, Trebek maintained a no-nonsense manner, reading out each question with a sense of gravity, as if to remind contestants that although "Jeopardy!" had been deemed a game show, it was still an intellectual enterprise. Yet, he was never afraid to jokingly tease contestants whenever they blundered a particularly easy question or kindly congratulate participants on their efforts following "Final Jeopardy."
Trebek was able to tape various episodes before his death, with the last of these episodes set to premiere on Christmas, according to the Los Angeles Times. As of Dec. 3, "Jeopardy!" has not named a new host yet, choosing instead to have interim hosts fill in when the new season begins airing on Jan. 11, 2021, the first of which will be Jennings, according to CNN.
While it is difficult to imagine "Jeopardy!" without its stalwart host, the spirit of the show lives on, and "Jeopardy!" will remain what it has always been: a classic for the ages.
Leave a Comment
Your donation will support the student journalists of Portola High School. Your contribution will allow us to purchase equipment and cover our annual website hosting costs.
About the Contributor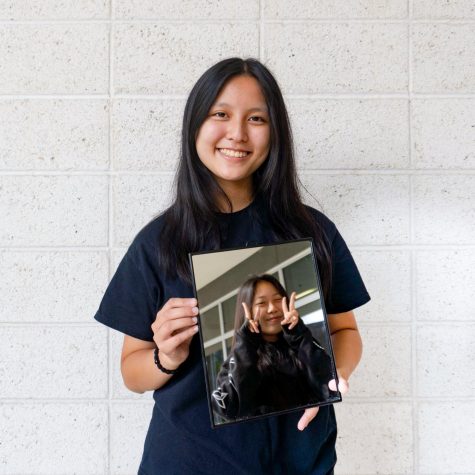 Charlotte Cao, Features Editor
Charlotte Cao is the Features Editor for her third and, unfortunately, final year on the Pilot. Whether it be through the co-writing of stories or during...