Alumna Jaein Kim Snapshots 'A Little Piece of Seoul' in Self-Published Photobook
SEOUL, South Korea – A little piece of Seoul. Click.
Bustling city streets intertwine throughout Gangnam, congested with traffic and pedestrians. Condos and apartments in Hapjeong-dong stack on top of each other, forming a tight-knit urban district.
Click, click.
Shop signs of every color and size latch onto the sides of buildings, illuminating the Myeongdong Night Market. An intricate transit system – the blood and veins of the city – sits beneath everything, extending everywhere.
Click.
All of it: a cityscape transformed into a frame by alumna and assistant JV cheer coach Jaein Kim.
"Seeing the different architecture and the culture and the people – that really helped me learn to grow an eye for, 'What is it in the three-dimensional world that would look presentable and appealing to the eye on a two-dimensional format?'" Kim said.
"
Art and creativity is such an intangible thing that there's no set point where you can be like, 'Hey, I'm good at this.' You can't say that ever, and I think that's just a difficult concept to grasp. When you're self-publishing something, that's all on you."
— Jaein Kim
Kim has adamantly pursued her interest in travel photography and capturing the livelihoods of cities since sophomore year, visually documenting her visits to cities like Seattle, San Francisco and New York. As a recent high school graduate, her love for photography evolved into a critical tool for finding her sense of self.
"As someone who was fresh out of high school with no affiliation to a school just yet, I felt kind of lost," Kim said. "For the past 12, 15 years of my life, I've had an affiliation with a school that I was in, I was part of. And for the past however many months for that brief period of time, I didn't have that in my life … I wanted to do something that I can introduce myself with."
Shortly after graduating, Kim embarked on a month-long trip to visit family in her home city: Seoul, South Korea, where she began collecting shots for her latest summer project: her first self-published photobook.
"I went around parts of Seoul that I used to interact a lot with when I used to live there," Kim said. "And I took photos of things that I now only see could possibly be art because I feel like when we're living somewhere currently, we tend to not see the beauty of it."
From the inner workings of subway transit to pedestrians' routes to school and work, Kim said she strove to capture Seoul's day-in-the-life routines, contrasting them with many aspects of her life in California.
"Light" was a prominent theme throughout the project, with a focus on subjects like lightbulbs and an array of shots taken from dawn to dusk, according to Kim.
Having immigrated multiple times between the United States and South Korea, Kim – who currently lives in Irvine – said the project is a personal tribute to others like her grappling with their sense of home.
"I got a sense of nostalgia of a place that I could have had because I feel like we always think about what could happen or what can be," Kim said. "For me, Korea is kind of like that second option, that second checkbox that I never checked off."
Throughout her journey, Kim revisited many memories of her hometown – including those starkly different from when she lived in Seoul in 2016. The city's growing cultural diversity was a notable surprise for Kim.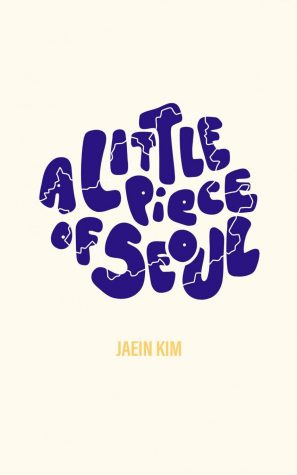 After returning from her trip on July 15, Kim compiled her photographs into a readable format, selected a typeface, created page layouts and designed her own front and back covers to prepare for self-publication. She released her photobook – "A Little Piece of Seoul" – on self-publishing platforms Blurb and Ingram Spark on Sept. 1.
"Art and creativity is such an intangible thing that there's no set point where you can be like, 'Hey, I'm good at this.' You can't say that ever, and I think that's just a difficult concept to grasp," Kim said. "When you're self-publishing something, that's all on you."
Kim later published "A Little Piece of Seoul" on larger websites like Amazon.com, Barnes & Noble and Target. The book quickly catapulted to Amazon.com's No. 1 spot for new street photography releases and, as of Sept. 20, stands at No. 37 on Amazon.com's street photography bestsellers, according to Kim.
While the publication marks a milestone in her photography career, Kim said the book "won't be [her] last." She is currently working on a photobook – tentatively named "100 Bodies" – which will be an exploration of black-and-white photography highlighting the relationships between people and their bodies.
"It's one thing to polish your art and to polish your work, but it's another thing to have the courage to distribute it for other people to see," Kim said. "Knowing that you can create something and knowing that that something can change someone else's perspective is a very special power that not everyone can have."
Leave a Comment
Your donation will support the student journalists of Portola High School. Your contribution will allow us to purchase equipment and cover our annual website hosting costs.
About the Contributor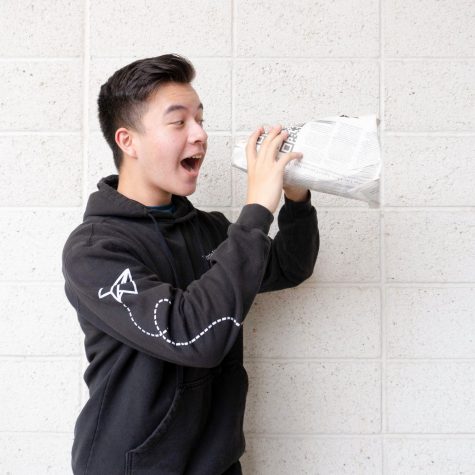 Ryne Dunman, Co-Editor-in-Chief
Ryne Dunman is the Co-Editor-in-Chief for his second and final year on the Portola Pilot. This year, he's excited to make new memories in-person and...