Ariana Grande Releases Third Hit Album in Past Two Years
From "Sweetener," an album all about love and lust, to "thank u, next," an album about grief and heartbreak, Grammy award-winning artist Ariana Grande has shown remarkable range and proven that she is not limited to a single music style or theme. "Positions" contains 13 beautifully written and produced songs all about getting over heartbreak, living your best life and searching for inner peace and self-love. 
It is hard to rank the songs from best to worst, given they are all amazing, but here we are with the top five songs from Grande's newest album.
5) "motive"
Grande collaborates with hit singer-songwriter Doja Cat to create the third track on the album, "motive."The melodious, rhythmic and sometimes repetitive song is catchy with a great electro beat. Grande sings about wanting to know the motive behind a boy trying to get her to fall in love with him, hence the name of the song. Doja Cat's feature adds the perfect bit of spice needed to make it different, and gets the whole car turnt up when it comes on your playlist.
4) "love language"
What makes "love language" number four on this list is the first eight seconds with the violin solo and the catchy chorus. The lyrics explore Grande trying to learn her partner's love language, whether that be physical touch, gift giving, words of affirmation or quality time. The uptempo beat and funky instrumentals are exactly what people like Grande need to get in a cheerful mood and a boost of confidence.
3) "off the table"
"Off the table" includes a secret weapon that the music industry calls "feat. The Weeknd." Unlike many of the album's other tracks, this song is about Grande trying to find love again after all the heartbreak in her life: the tragic passing of ex-boyfriend Mac Miller and split with her ex-fiancé Pete Davidson. The harmony of Grande's and The Weeknd's voices is perfect, perfect enough to add to your sad playlist.
2) "34+35"
This song's vibes are much more of an upbeat single ladies anthem than "off the table." The song gets straight to the lyrics and upbeat instrumentals, which is really different from her other songs that have an introduction of the beat for 10 seconds before. Her vocals are immaculate as always, but this song specifically has such a catchy chorus and is the exact song you need to listen to with friends, blasting some Ariana Grande. 
1) "pov"
The best song on  this album is "pov." That is all. The meaningful and deep lyrics, the absolutely amazing production and overall catchiness just prove the point. The song sounds like ascending into heaven, with her harmonizing background vocals in the chorus. Grande made sure the background vocals emphasized the word or phrase she wanted to stand out, such as "trust me," "love me," and — the part that is the icing on the cake — "I'd love to see me from your point of view."
About the Writers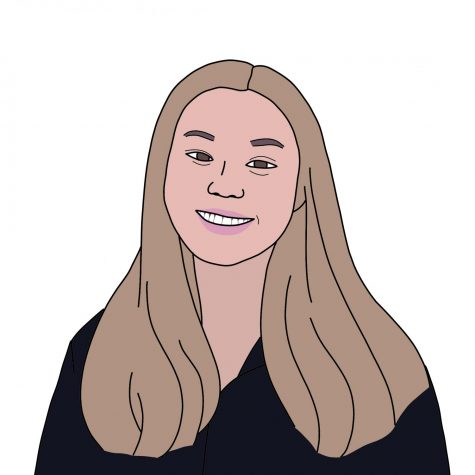 Emma Haag, Sports Editor
Emma Haag is the new 2020-2021 Sports Editor! It is her second year as a part of the Portola Pilot, and she is more than thrilled to see what the new year...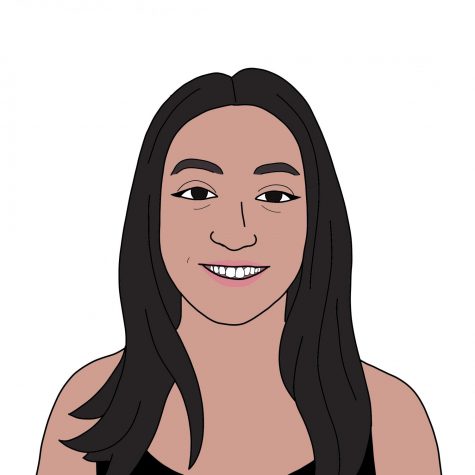 Kayla Moshayedi, Staff Writer
Kayla Moshayedi is a new addition to our Portola Pilot Staff and is beyond excited to share her new ideas and thoughts. She is thankful to be apart of...