Binge These Throwback Movies During Quarantine
Being stuck at home can be a drag, but what better way to enjoy your time than curling up in a blanket and watching some of the greatest movies from the past. Here are four classic movies to binge during your time at home.
"Forrest Gump" (1994)
An absolute classic and one of my all-time favorite movies, "Forrest Gump" is filled with heartwarming and emotional moments like no other. Throughout the course of the film, Gump deals with bullies, falls in love, survives the Vietnam War, becomes an Olympian and so much more. In an excellent review from The Reflector (a news publication based in Indianapolis): "It's a wonderfully heartwarming story about a guy that's a little different, but has an incredible life," and I could not put it much better than that.
"The Breakfast Club" (1985)
Probably the oldest selection on my list, this vintage movie is one of the very best. Taking place over the course of one adventurous day, a band of high school students come together to 'stick it to the man' (their principal) during detention while discovering themselves and each other as young adults. This tale brings together students from completely different social cliques who learn to open up for the first time in their lives, and it may even teach its viewers a lesson or two at the same time.
"The Shawshank Redemption" (1994)
Another classic that, unfortunately, not enough people have seen, "The Shawshank Redemption" is an excellent watch. In the film, Andy Dufresne (Tim Robbins) is sentenced to two consecutive life terms in prison for murder. The movie covers a near-20-year span and highlights the brutality and hierarchy that exists in prison life with excellent performances from both Morgan Freeman and Robbins. The film lives up to its hype and is infamously known as one of the greatest films to miss out on the Best Picture award, falling short to "Forrest Gump" in 1995.
"Home Alone" (1990)
If you had told me a few days ago that the original "Home Alone" was released in 1990, I would not have believed you given the number of times it has shown up on my TV. Both the first and second films are equally good in my opinion, but I could not recommend the third, fourth or fifth additions — you may not have even known there were three more sequels, which says something. It follows young Kevin McCallister after his family accidentally leaves him behind when the family goes on vacation. "Home Alone" is another feel good movie that has its share of comedic moments that keeps you laughing throughout.
About the Contributor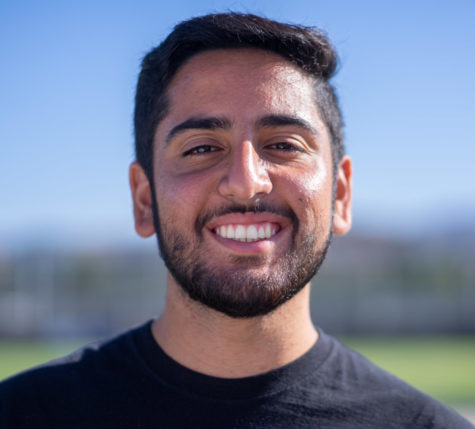 Shawyan Rooein, Centerspread Editor
Shawyan Rooein is your Centerspread editor of the Portola Pilot for the 2019-2020 school year! This is his third year on the Portola Pilot team and he...