Choir Teacher Nina Crecia Helps Canta Bella Celebrate Its "Eternal Bond
As choir teacher Nina Crecia flips through her composition for Canta Bella choir, the intricate details are impossible to miss. A passionate solo drifts across the lines of sheet music, rising and falling with each lyric. On the second page, a high-pitched descant melody floats an octave above the other notes, giving the music another layer of complexity.
Though Crecia has previously composed other pieces for vocal performance, most notably an opera adaptation of "The Little Prince", this one — titled "Eternal Bond" — marks the beginning of something new: a program Crecia created for high school choir students called Every Choir Should Have A Song. ECSHAS' mission is to allow high school students in choir to reflect on their experiences in joining and staying with the choir community.
The uniquely personal composition process of "Eternal Bond" reflected that goal, according to Crecia. Choir members first made a list of words on a whiteboard that represented their experiences in choir and what being part of choir meant to them, such as "family," "grateful" and "connected." Crecia then pieced those words and ideas together to create the lyrics and melody of the song.
"Especially after COVID, when we couldn't sing for so long, these students have stuck with choir, which was hard during virtual, because virtually, they were in their own room by themselves," Crecia said. "And so this year is very special, because we get to make music again together, and this piece is now a representation of why they stayed in choir."
Performing a song that each Canta Bella member helped inspire allowed each student to feel a stronger connection to the piece and to choir in general, according to Canta Bella member and junior Juel Wettstein.
"It really is catered for our choir specifically, and I think that's really special and something that motivates our members to continue to become better," Wettstein said.
"
When we sang through it the first time, all of the students were amazed, and they were like, 'This is so beautiful!' And I was like, 'These are your words."
— Nina Crecia
Similar to the lyrics, the notes of the song are a blend of Crecia's own stylistic choices and guidance from the key words Canta Bella selected. Words such as "legato" and "grace" prompted Crecia to write a slower, more gentle piece with a piano accompaniment. The style of the piece and the lyrics guided her in developing the song's melody and solo line, according to Crecia.
"The music grows with the emotion of the text," Crecia said, pointing to specific portions of the lyrics. "This part had to be bigger; this is the pre-chorus, where it goes, 'Here, we belong, we are a family / Grateful for the love / Eternal bond.' 'Bond' had been one of the words, so I right away felt like, oh, that's the title — 'Eternal Bond!'"
Along with all the joy of weaving together the piece's lyrics and composing its melodies, Crecia said there was nothing quite like hearing Canta Bella perform it for the first time during rehearsal.
"That's actually been the magical part," Crecia said. "As a composer, you work with a composition program that only plays computer sounds. And then you get to hear it live, and it always gives me goosebumps when they sing it. When we sang through it the first time, all of the students were amazed, and they were like, 'This is so beautiful!' And I was like, 'These are your words.'"
Canta Bella will perform "Eternal Bond" during their concert in the theater on May 29 at 7 p.m.
View Comments (1)
Your donation will support the student journalists of Portola High School. Your contribution will allow us to purchase equipment and cover our annual website hosting costs.
About the Contributors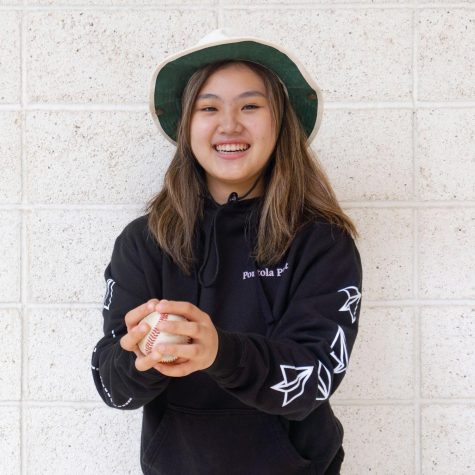 Grace Baek, Asst. Sports Editor
Grace Baek is the assistant Sports Editor for her second and final year on the Pilot. She is looking forward to getting to know the new staff members and...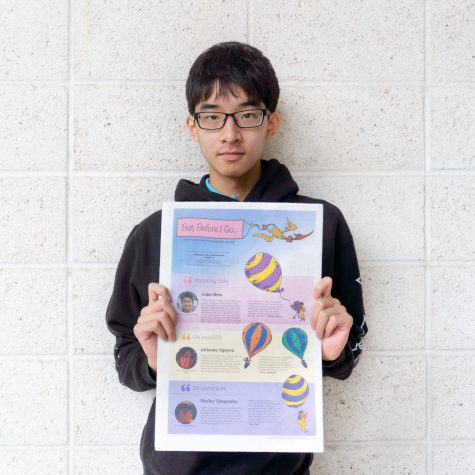 Justin Tang, Back Page Editor
Justin Tang is the Portola Pilot's Back Page Editor for the 2021-22 school year, his second and last on the team. Throughout the year, he'll make sure...