From Children's Story to Classical Stage: Choir Student Teacher Nina Crecia Composes Opera Based on 'The Little Prince'
"It is only with the heart that one can see rightly; what is essential is invisible to the eye," writes Antoine de Saint-Exupéry in his beloved novel "The Little Prince." 

If love affords sight, then choir student teacher Nina Crecia's fervor for music has allowed her to envision life with clarity.

Crecia was drawn to music from a young age, learning to play the piano by ear after her parents prohibited her from taking formal lessons. However, it was only at age 19—when she moved from Germany to the United States to attend Santa Monica College for theater—that Crecia immersed herself in singing.

"I wanted to take voice lessons when I was little, and when I saw that class on the schedule in college, I was like,'I'm going to give myself that gift now and take voice lessons,' and that was the light-bulb moment," Crecia said. "I love theater and acting, but I always felt like something was missing, and I was like, 'Duh! Music is missing.'"

Crecia switched majors to composition, in which she eventually earned her bachelor's degree. She is currently pursuing her master's degree in composition at California State University, Fullerton. Here, Crecia began her most ambitious project yet: composing her very own opera as part of her thesis.

Inspired by a statue of the titular character she encountered in Lyon, France, Crecia centered her opera around "The Little Prince," specifically touching upon the protagonist's relationship with the arrogant rose. As lead composer, Crecia was responsible for ensuring that every song encapsulated each character; she also taught herself video and audio editing skills to adapt to the virtual setting. 

After working from Summer 2019 to October 2020, the one-hour opera premiered on YouTube on May 2.

Nina Crecia

"The message that I decided to go with was that we have to appreciate the things that we have in our lives and take the time to actually appreciate them, and this ended up being a very poignant theme during COVID especially," Crecia said.

Beyond overcoming technical challenges, Crecia also conquered the cultural stereotype of a typical composer's appearance: white and male. As the only woman in her college composition classes, she found that the class often spent immense time studying male composers' works but briefly skimmed over any mention of female composers' music.  

"I think it's time that women claimed their spot in the spotlight, in anything really, because that is so outdated to not include women," Crecia said. "For example, something that I wish we could change in the future is we still say, 'Oh, that's a female composer.' We don't say that about men. We don't say, 'Oh, that's a male composer.' We just say, 'That's a composer,' so I hope that we'll get to a point where people say, 'Oh, she's a composer.'" 

Crecia is currently pursuing a teaching credential at CSUF where she is placed at two schools, Portola High and Venado Middle, to observe and co-teach choir classes. With this experience, she said hopes to use her knowledge of both composing and singing to become a choir director. 

"My message to anyone who wants to go into composition is 'Just do it. Just try,'" Crecia said. "If you have a dream, if you know in your heart what you want to do in your life, just do it. And you'll find a way to make that possible."
Leave a Comment
Your donation will support the student journalists of Portola High School. Your contribution will allow us to purchase equipment and cover our annual website hosting costs.
About the Contributors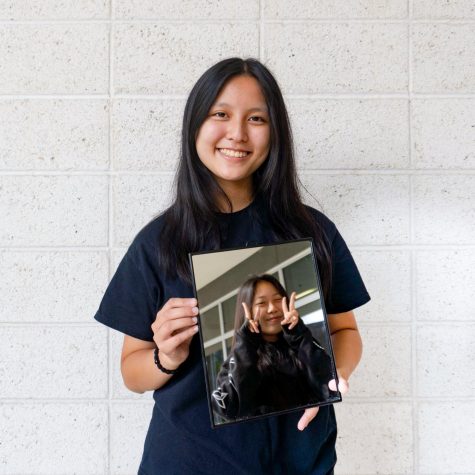 Charlotte Cao, Features Editor
Charlotte Cao is the Features Editor for her third and, unfortunately, final year on the Pilot. Whether it be through the co-writing of stories or during...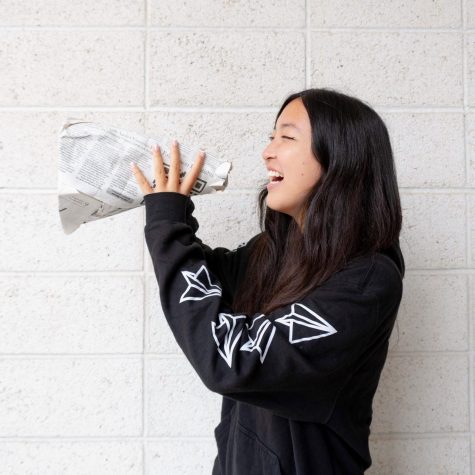 Claudia Lin, Co Editor-in-Chief
Claudia Lin is your co-editor-in-chief for her third year on the Pilot. She is looking forward to making as many memories as possible for her last year...