Computer Specialist Works Double Shift as Tech Hero
Lord of the Chromebooks. Warden of the school WiFi. Certified computer surgeon. Whatever you call him, there is no doubt that Portola High's innovative technological culture would not be the same without computer support specialist Thomas Trinh. 
Trinh's role as a computer support specialist began in 2017 after he transferred from Ladera Elementary School and began working at Portola High that summer. He quickly found himself surrounded by work, especially due to the one-to-one Chromebook policy that was implemented starting January 2018. 
"
I love my job. I love the fact that I can still go home and spend a lot of time with my family after work and not feel like I'm super, super stressed out."
— Thomas Trinh
"When we came back to school in August and September, I had piles and piles of Chromebooks that I had to troubleshoot, not to mention all of the minor issues that were going on campus," Trinh said. "The first month and a half was crazy and hectic, but I like to do things behind the scenes. It looks like everything is working as it should, but it takes a lot of work."
Outside of work, Trinh's hobbies and interests vary from time to time, and he has developed a passion for woodworking recently. However, his passions revolve around a central theme: a love for creating something from scratch.
"My wife makes fun of me all the time because I have a tendency to jump hobbies every so often," Trinh said. "For a while I was really into playing the guitar, and that was for several years, and then I shifted my focus to saltwater aquariums."
Despite his shifting hobbies, Trinh has maintained an interest in technology, ranging from personal phones to the Apple Watch, and is always looking forward to new innovations and discoveries. Despite Trinh's unceasing love for technology, he did not always know he was going to be a computer support specialist. 
"I went to school for mechanical engineering," Trinh said. "Things happened. I got married, I had a son, and I had to put that on the backburner. My main focus was my family, and I had to start supporting them."
Though his career took a turn from its original path, Trinh said that he appreciates the wide variation and excitement of each day, where he often assists video production and photography, and on other days he helps out the science department. In addition, working as a computer support specialist has helped him maintain a strong focus on his family. 
"I love my job," Trinh said. "I love the fact that I can still go home and spend a lot of time with my family after work and not feel like I'm super, super stressed out."
In the future, Trinh said he hopes his knowledge from working as a highly-adaptable tech specialist will be passed down to his children.
"I think a lot of what I do here is problem solving," Trinh said. "I want them to have those problem solving skills as well, whether its technology, school or anything going on in their personal life."
About the Contributors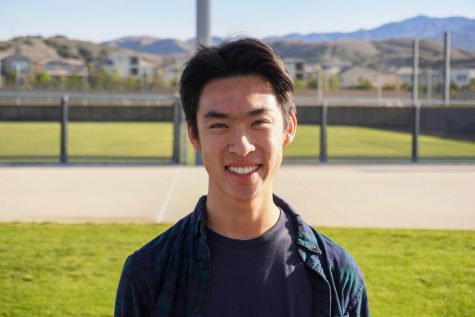 Jordan Lee, Visuals Director
Jordan Lee, commonly referred to as "The Flash," is your Visual Director. He has held the positions of front page and photo editors in previous years...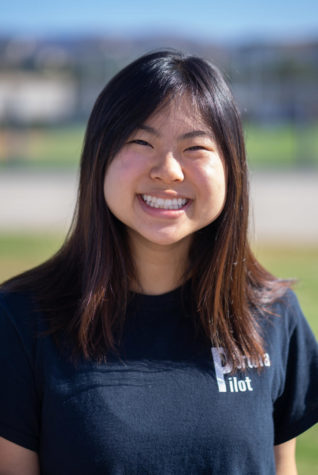 Tiffany Wu, News Editor
Tiffany Wu is your 2019-2020 Co-News Editor! She is most excited to insert ads on Print Days. In her spare time, she can be found browsing memes and eating...