For the Singles or the Takens: Top 5 Rom-Coms of All Time
During this time of the year, boyfriends and girlfriends are struggling to plan the perfect day with romantic dinners or cute picnic dates. Or, singles might just be trying to get into the mood of Valentines Day. Single or taken, here is a list of the top five cheesy romantic comedies to get into the holiday vibe.
5) "Starstruck"
This 2010 Disney Channel classic is about Jessica Olsen (Danielle Campbell) who by chance meets Hollywood star Christopher Wilde (Sterling Knight) Jessica, unlike most girls her age, is not starstruck or even fazed by meeting a celebrity, but — surprise! — they eventually fall for each other. 
However, feelings do not come easy for the two when stardom, reputation and crazy sisters and girlfriends get in the way. 
Although some may view "Starstruck" as tacky, it is a lighthearted way to experience Disney Channel nostalgia for many. From the heavily autotuned pop songs and montage reel to a strange school-dance serenade, the movie embodies iconic 2000s style. 
The plotline does not really make sense and the acting is not the best, but it is still an acceptable feel good movie, especially if lonely Disney Channel lovers want to feel comforted on Valentine's Day.
 "Starstruck" can be found on Disney+.
4) "Just Go With It"
Finally, a movie starring the king of cheesy yet hilarious rom-coms, Adam Sandler, and his love interest, Jennifer Aniston. "Just Go With It" follows plastic surgeon Danny Maccabee (Sandler) and his secret of wearing a fake wedding ring at bars and parties, claiming he is married to an awful woman to gain the sympathy of other women. That is, until he goes out with Palmer (Brooklyn Decker), the girl of his dreams. 
Danny decides to continue with the lie instead of telling Palmer the truth and asks his assistant and best friend Katherine (Aniston) to act like his soon-to-be-divorced wife. Although he thinks that lie will stop all of his troubles, it leads to a family trip to Hawaii with Katherine and her kids Michael and Maggie, Palmer, Danny and his cousin Eddie, which creates not only more drama and comedy, but also one of the cutest endings we have seen in a rom-com.
 Aniston and Sandler together provide comic relief throughout the film, especially in some of the most outrageous moments that had us crying of laughter. Sandler knows exactly how to work his charm along with conveying a lesson to the watcher to just tell the truth: it is not worth a lie. 
"Just Go With It" can be found on Netflix and is a perfect movie for Valentine's Day, or if you want to find a way to trick someone into taking you to Hawaii.
3) "Clueless"
In third place is the undeniably iconic "Clueless," starring Alicia Silverstone as Cher Horowitz. The movie is about a bubbly, fashionable and wealthy 16-year-old Cher Horowitz who experiences typical teenage struggles like failing the driver's test, having friendship drama, getting robbed at gunpoint and catching feelings for an ex-step-brother. 
"Clueless" is a favorite among many because of the timeless 90s fashion, the lovable charm of Cher and the humorous lines, which people love quoting to this day. Most will probably agree that the most iconic line is, "Ugh, as if!" The music does not disappoint with the film featuring not-so-mainstream ska music that perfectly captures the Los Angeles vibe. 
Cher definitely teaches you that teenage life comes with many curveballs, and even if you feel clueless, it is best to just embrace it all with grace and, more importantly, a credit card in hand.
 "Clueless" is a great movie to watch with friends on Valentine's Day and can be streamed on Amazon Video and Pluto TV.
2) "Crazy Rich Asians"
"Crazy Rich Asians" tells heartfelt love story and the all-Asian cast provides a fresh take on a classic storyline. NYU professor Rachel Chu (Constance Wu) and charmingly romantic Nick Young (Henry Goulding) perfectly portray a story of how culture, family background, social status and money can affect relationships.
 After Nick invites his girlfriend Rachel to be his date at his friend's wedding in Singapore, Rachel finds out her boyfriend and his family are rich, and she is scared to meet them since she wants to make a good first impression. The film not only proves that true love can conquer money, but it also gives some good tips on how to deal with your scary potential mother-in-law.
 The humor, mostly from Awkwafina in the role of Rachel's college roomate Peik Lin, the beautiful scenery, cinematography and of course the romance is what places it at number two.
"Crazy Rich Asians" can be found on Hulu, HBO Max and Amazon Video.
1) "10 Things I Hate About You"
"10 Things I Hate About You" is not only ranked number one for the top rom-coms, but it is also,  in our humble opinion, one of the most iconic, humorous and heartwarming movies of all time. Released in 1999, the film follows sisters Kat (Julia Stiles), a smart and beautiful yet angsty teen who is not interested in dating, and Bianca (Larisa Oleynik), the popular sister who loves having boys at her fingertips. 
Unfortunately for Bianca, she is not allowed to date unless Kat gets a boyfriend, so characters from the movie (mostly the ones madly in love with Bianca) try to make Kat fall in love with the handsome Patrick, played by Heath Ledger.
 "10 Things I Hate About You" completely contrasts the cheesy, snobby stereotype of rom-coms and instead portrays a heartfelt and genuine connection between characters, with some of the most iconic romantic gestures in film like serenading a crush on the soccer field, punching a playboy in the face and drunk dancing on a table. 
"10 Things I Hate About You" can be found on Disney+.
Leave a Comment
Your donation will support the student journalists of Portola High School. Your contribution will allow us to purchase equipment and cover our annual website hosting costs.
About the Contributors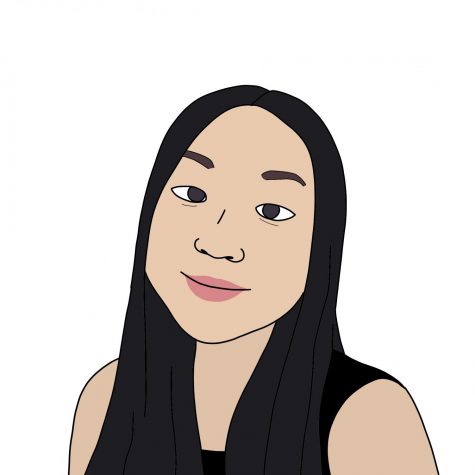 Haruka Noda, Social Media Team
Haruka is a staff writer on the Portola Pilot and a part of the social media team. She is thrilled to be able to work with the Pilot to showcase the best...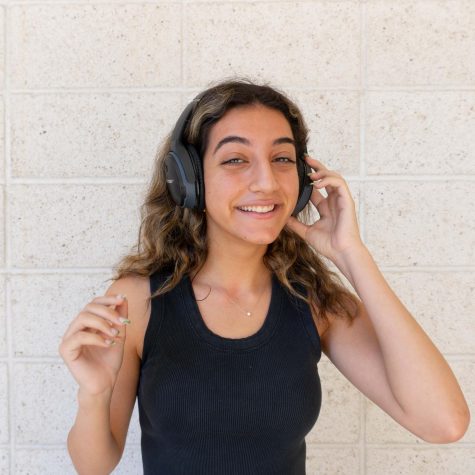 Kayla Moshayedi, Director of Media
Kayla Moshayedi is your Media Director and Co-Social Media Manager for her second and final year in the Portola Pilot. She is most  looking forward a...