For the Students, By the Students: Portola News Network
Sophomore Andrew Harriger adjusts the camera. With a smile on her face, sophomore Elena Kim declares "PNN 10/1 take five." Junior Skye Lee and sophomore Tiffany Park take a deep breath and began.

Simrat Singh

"What's up Bulldogs? It's Tiffany – and it's Skye. Welcome back to PNN…"

While Lee and Park, the show's hosts, are predominantly on camera, the intricacies of carrying out such a large scale production require a group of dedicated and hardworking individuals. Yet, the production did not always have a large team creating broadcasts for every other Tuesday.

"In the early years, PNN was just like a personal project, a thing where a group of kids get together to make a show," senior Daniel Han said. "Now we look at it, and it's a service, a video media service for the students, and it is our job to deliver stories that we believe will improve the student body or knowledge that the student body ought to know."

The immense progress in quality and content that PNN has made over the years largely stems from the efforts and commitment that each member has made towards the production and the familial bond that the class developed over the members' passion for cinematography.

While teacher and adviser Tina Murphy is in charge, PNN is run by students with senior Stephanie Tang serving in the producer role for her third year.

"PNN has taught me a lot about what it means to be a team player and what it means to be a leader who doesn't lead from above their team but leads from within their team," Tang said. "That's something so important for leaders to realize that you can't be a dictator who criticizes and rules over everyone."

Although PNN does require a considerable amount of work outside of school, which includes four-hour after-school sessions on Thursdays, students have gladly taken on the responsibilities and worked to achieve a common goal: to tell diverse stories of the student body has to offer.

"I want to make fun segments that make people laugh," senior Patrick Cui said. "I want to pay homage to a lot of my teachers, especially Mama J [Mrs. Jelnick] who's retiring and use this platform to pay tribute to the people that have meant so much to me but also use that platform to advocate for positivity and provide advice for high schoolers."

Having seniors in the production has served to structure the class with upperclassmen taking much more time to assist the underclassmen, readying them for the opportunity to become future leaders.

"The leadership and experience of the returners is really helpful," Kim said. "They mentor all of us with all that they know, and they're really helpful. I really like working with them, and they inspire me a lot."

"

PNN has defined my high school experience. I've been working with and hanging out with a great, tight group of people since freshman year. I've got to do my hobby throughout high school."

— senior Brian Hawkins

While the influence of seniors as leaders has been undeniable, they will have to depart the program this year. Despite admitting that the goodbye would be sorrowful and emotional, Murphy remains hopeful and optimistic for the future of the broadcast.

"My goal for this year, having seniors leaving, is building new leaders. I can't imagine what it's like in Portola to not have Stephanie Tang in the seat as a producer, but it's always worked itself out because she leaves such a good example that it makes other people want her position," Murphy said. "I want PNN to be fun-to-watch, educational and entertaining. Most of all, I want my show to have some segments in there to be life-changing for someone that might not have ever thought about things in a certain way."
About the Contributors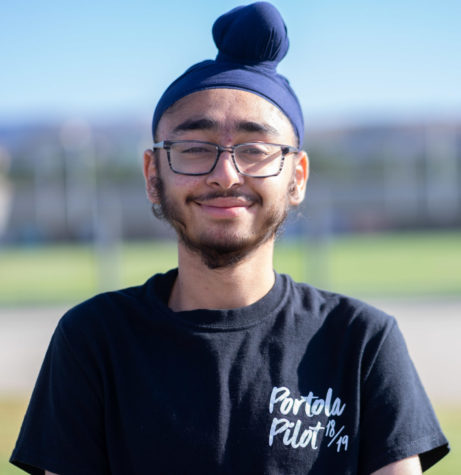 Simrat Singh, Editor-in-Chief
Simrat Singh is one of your 2019-2020 Co-Editors-In-Chief, for his third and final year in the Pilot! As Co-Editor-In-Chief, Simrat is ready to leave a...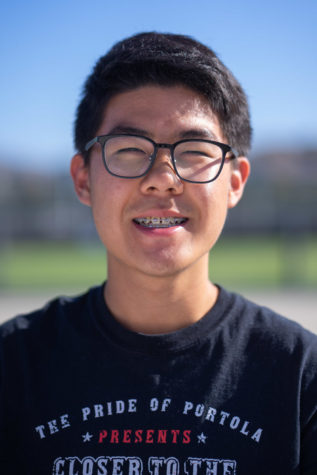 Junhee Ryu, Business Manager
Junhee Ryu is one of your business managers for the 2019-2020 cycle. Going into his final year with the Pilot, he is excited to make a lot of money so...